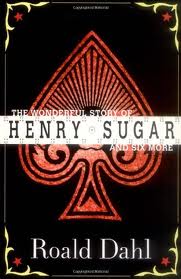 Perhaps it was the right to time to reread this book and realise that Roald Dahl, genius beyond compare, never intended to be a writer. In the last-but-one story, he talks about how he happened to get a lucky break and things did not stop after that. He also writes about a little notebook in which he jots down ideas as they occur to him. The most wonderful stories of all time, including Charlie and the Chocolate Factory and The Wonderful Story of Henry Sugar come from a maximum of three sentences.
Roald Dahl, Roald Dahl.
Will I ever be able to write an endless short story, with a story within the story, and a beautiful non-preachy moral – without losing the interest of the reader?
Will I ever be able to build atmosphere as effortlessly as you do time and time again?
Will I ever be able to write crazy stories that take not only imagination but also boundless courage?
Perhaps it helps that he was paid 1,000 pounds for his first short story.
I have a long way to go. He was exactly my age when he began to write – and then roller-coasted all the way to Hollywood, Walt Disney and the stuff that writers' dreams are made of.