Last week, the members of the Writers' Club wrote book reviews of books they've read recently and loved. Here is a review by Riva Verma of The Raven Boys, a book I have not read.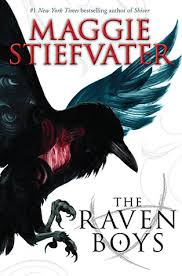 Welsh kings. Ley lines. Hidden bodies of ancient monarchs.
This novel is filled with adventure and mystery. That is what I like best about The Raven Boys. There were parts which intrigued me so much that I had to know what was going to happen, scenes where I was scared for the characters, times when I experienced each and every emotion alongside them.
My favorite character is Blue Sargent. She is a poor but happy girl, the daughter of a physic. She lives in a house full of mothers, cousins, aunts and friends, and is told that she will kill her true love if she kisses whoever that person may be. She has lived with two mysteries her entire life: who is that person and who was her father?
My other favorite is Richard Gansey who is obsessed with the search for the Welsh King Glendower. He is rich, but doesn't understand how any talk about money or slight demands may aggravate a poor man. He has three other friends – Ronan, Adam and Noah – their lives are a mystery.
This book is DIFFERENT and has the feel of another kind of magic and mystery. I feel that it is unique in many ways. The scenes were amazingly captivating and the cliffhanger at the end was truly powerful.
I can't wait to read the next book – The Dream Thieves – and am hoping that it will be as good as the first!