So often, I come across posts that talk about how lit fests are a waste of time for authors, and how lit fests exclude rather than include. For me, though, lit fests remain unadulterated fun. Does this have something to do with being a children's writer, perhaps?
The Lit Bug Fest, Pune's own lit fest, is in its fourth year, and I have been involved with it for the last three years. I love everything about it – the anticipation, the fest itself, and then, the high I'm left with for a few days after.
Writing about the day helps me relive it and remember. Here are my posts about the fest last year and the year before that:
What I did this year:
A Marathi Play
My day began with a Marathi play presented by students from classes V and VI. Honestly, when I sat down to watch, I did not expect to enjoy it much. It was a school production, how entertaining could it be? I don't know if it's just me, but sometimes, amateur performances are so over the top, that I'm embarrassed just watching them.
This one came as a pleasant surprise. I enjoyed how music was used, and I found myself chuckling more than once. It was a nice start to a day of stories!
A Dance Performance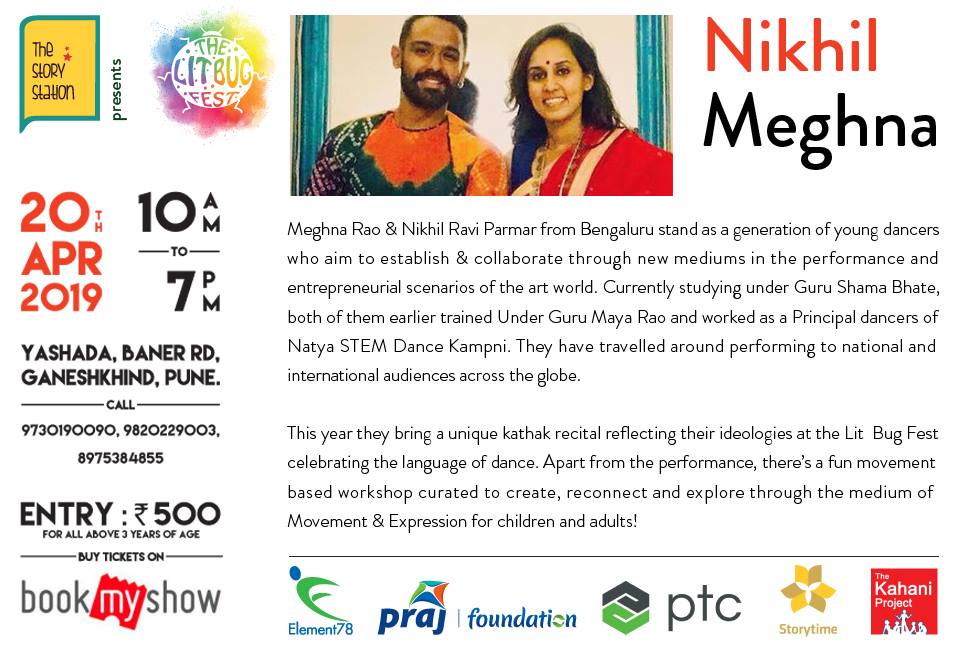 Since the Lit Bug Fest in 2017, I have been meaning to watch Nikhil Parmar and Meghna Rao perform. Somehow, though, the timing has never suited me. Even this time, I could stay for only two of their three pieces, but how enjoyable they were!
The theme of this year's Lit Bug Fest was languages, and the session was an exploration of the language of dance. The first piece Meghna and Nikhil performed told the famous story of the snake Kaliya, and Krishna's triumph over it. The language of Kathak, together with the words, was lovely.
The second piece was based on a poem by Gulzar. A gentle, evocative rendition, Meghna performed through dance what Nikhil presented through vaachika abhinaya – words. I wish I could have stayed for the third piece too, but it was time to prepare for my own event – exploring the prophecy of Rasphora.
The Prophecy of Rasphora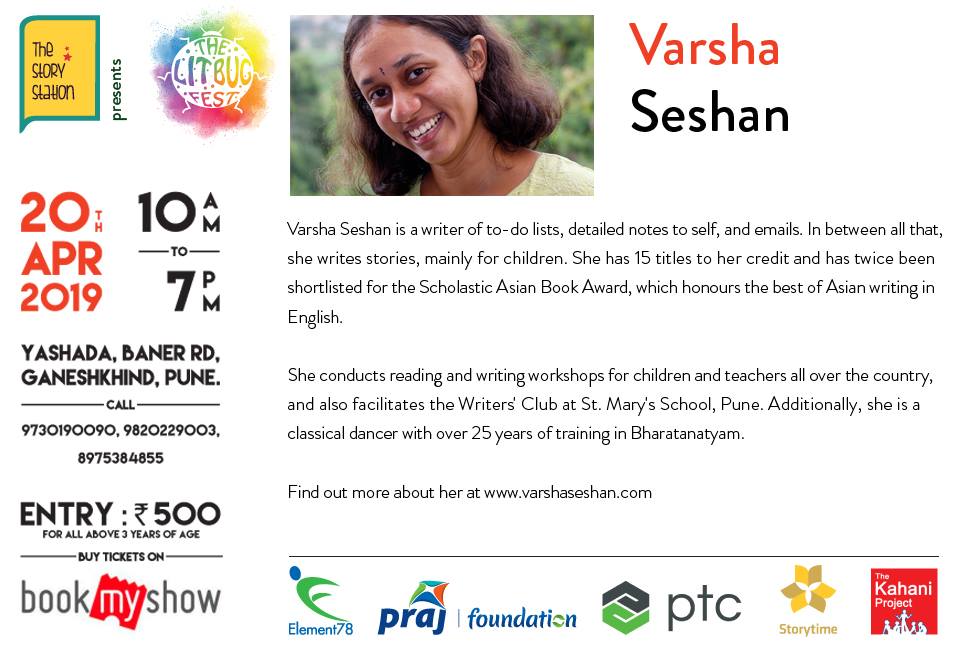 With an enthusiastic audience, only too willing to participate, I had a wonderful time exploring language through The Prophecy of Rasphora. We played games around language, trying to create words in a brand-new language, Rasphoran. What words would you choose to translate? What words do you love?
The children (and adults) came up with words for life, love, thank you, mirror, hello, waterfall, painting … I loved it!
I did feel bad, though, that so much of my session depended on a handout. I had a visually impaired person in the audience, and such a strong focus on graphic material was not a good idea. I will do better next time.
A Multi-Lingual Storytelling Session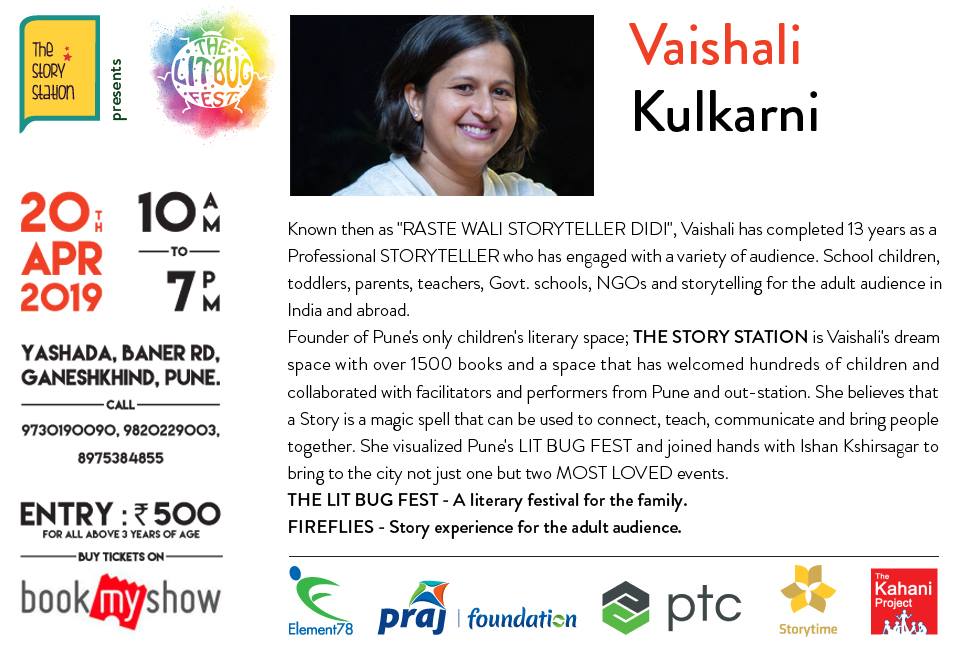 I took a long break after my session, for the loveliest reason of all – book signing! As usual, though, I took no pictures, but my heart is warm with the images in my head.
Immediately after the break, I attended Vaishali Kulkarni's storytelling session. I was left wide-eyed with admiration. She gave the audience imaginary remote controls that would make her switch from Hindi to English to Marathi, at random! Her story was animated, fun and full of laughter, but what impressed me most was her skill with language. During this session, she did not speak Tamil, but she had a Tamil storytelling session later in the day – she is incredible!
Sanskrit Interactive Storytelling
The last session I attended at the Lit Bug Fest was another delightful one. Vinayak Walankar, the storyteller, told his tale entirely in Sanskrit, and the audience – most of which did not know the language – was enthralled. Fun activities, a dramatic story about a family whose wishes go awry, numbers, gestures … We were laughing almost throughout. What impressed me most was that no words from other languages slipped in, or at least, none that I noticed. It was lovely!
I left shortly after this session – with three performances next week, I cannot afford to skip a rehearsal. I'm sure the Lit Bug Fest will be back next year with more!