For all those who came and watched me and listened to me at Art Hop Pune, thank you!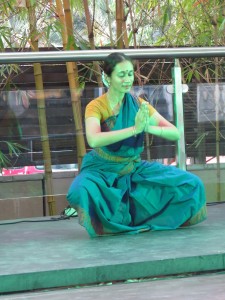 I began with almost no one in my audience. In five minutes, there were over twenty people – a large number in such a small place. And as I was doing my last piece, the place was full. I was honoured!
Of course, the result of having no one to begin with was that I forgot to market myself. I forgot to tell people that I was a writer and a dancer. In the very end, I apologised and said, "By the way, I'm a writer too. And my collection, The Story-Catcher, is on sale here."
Needless to say, no copies were sold.
Despite that, what a charming experience it was! Art Hop Pune was a grand event!