Yesterday, I secretly did a storytelling session for a child's birthday.We recited together, we acted together, we laughed and shouted together.
It's coming back tomorrow – at The Cultural Centre!
Here's how to get there.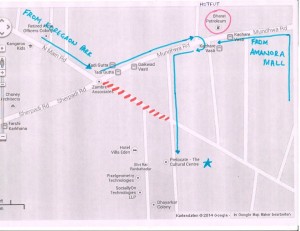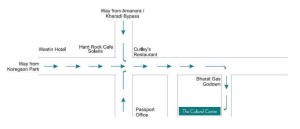 And here are the details once more:
Age-group: 5-8 years
Date: Saturday, 7th June, 2014
Fee: Rs. 350
Time: 11 am – noon
Please register your child at tcc@prelocate.com. For further queries contact 09764 441 478
See you tomorrow!