What better place to tell stories than in the silence of a place surrounded by nature?
The Cultural Centre Pune is ideal.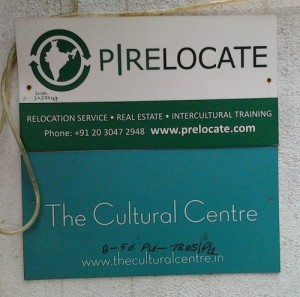 I had a truly enjoyable session with five children from three different countries. In keeping with the international spirit, we told stories from three different countries. And then, I had the fortune of listening to a fascinating story told by one of the children there – about a tiger and a wild boar. It is about the wild boar's unhappiness at not getting a return gift at the tiger's birthday party. So much does he complain and so generous is the tiger, that the wild boar ultimately gets a 'BIG' internet connection. In addition, his complaints earn him a lamp, a torch, a cooking pot, a pair of shoes and a man, each as large as the room we were in!
Working with children opens the mind. I can only just imagine the wild boar sitting with his big internet connection.
Look out, wild boar, look out! Don't get addicted to the internet; you won't stand a chance against Asterix and Obelix once they are on the move!