"Where are you, Varsha?"
"I'm not here!" I call back.
"It looks like you are."
"No, I'm inside here." (pointing to my book)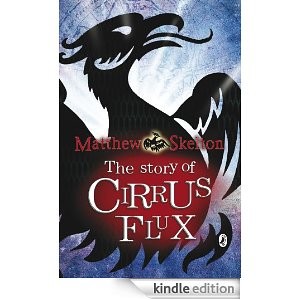 That's the way it was with The Story of Cirrus Flux. I enjoyed the ride through 18th century England, with Matthew Skelton's small liberties with historical facts.
I wondered again at how far science has come, but how cruel the human race is.
We're such a bunch of contraries.
We are capable of great kindness and great cruelty.
We are capable of infinite selflessness and inhuman selfishness.
We want revenge, but want to forgive.
We go to any lengths for people we love.
The Story of Cirrus Flux, while making you gasp and shiver, also has all these contraries melting together.