Somehow, it seems as if I never do enough to publicize myself as an author. I sent links to Sacrifice to friends and colleagues, and I put it up on Facebook and on my blog.
I got responses, and a little feedback.
'I REALLY liked the story!! 🙂 Looking forward to reading similar ones!'
'Wonderful as usual…varsha!  keep it up! Enjoyed this read more than the previous one…..you are getting better and better !'
And then a colleague sent me this – 'Varsha!!! This is so catching and interesting …I was so engrossed in it. It's a superb work. You seriously have a beautiful gift. All the best for the future'
When she met me, she said, "If ever you write a novel, or a book, or anything, tell me, and I'll buy it."
"Erm… I have written a collection of stories for children, actually."
"Oh, why don't you tell people about it, then?"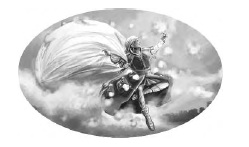 And that's when I realised that since The Story-Catcher still isn't available in large stores all over the city, I have to keep telling the world.
Yes, I've written a book. And yes, you can buy it online. Easily.