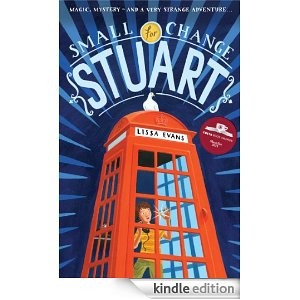 When crossword puzzles, triplets and magic come together, the combination is a delightful mixture of commonsense, logic and madness. Small Change for Stuart is about a very short boy with slightly crazy parents.  The parents do not realise that their short son is going to be traumatised through life because his first initial and surname invite a nickname that he has to live with – S. Horten.
Moving to the tiny village of Beeton, Stuart is lost. He has no friends yet because he cannot count the irritating triplets next door called April, May and June. Stuart does, however, have the prospect of a great-uncle who disappeared during the second world war. Stuart follows his great-uncle Tony's treasure-trail and discovers many things. The reader – especially the adult reader – winces at his mistakes and then marvels at his triumphs.
Full of puns, wordplay and wry humour, Small Change for Stuartkept me reading to find out what happens next!