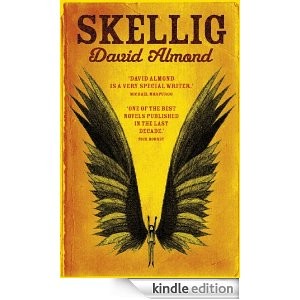 Skellig by David Almond is a human story, and like so many human stories, contains a little miracle.
A scientific miracle, perhaps.
Or maybe a spiritual miracle.
Sometimes the two go together, along with angelic intervention, scientific study and William Blake.
Skellig is not a story that wants to be believed. Yet it is not fantasy.
It is not a story about magic. Yet, it contains the inexplicable.
It is not a spiritual story of divine intervention. Yet, it is the story of a little miracle that brings Joy.
Sparse, sometimes disgusting, often moving, Skellig is, above all, the story of a quiet boy who is not so quiet in his head.
And his friends who understand.
And those who don't.