My work, Dragonflies, Jigsaws and a Rainbow, has been shortlisted for the Scholastic Asian Book Award!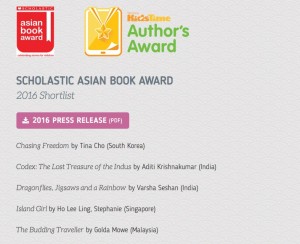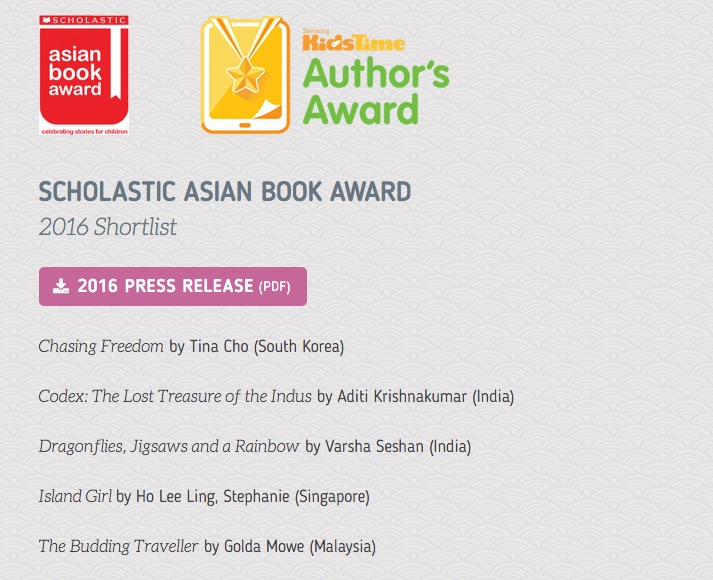 The award winner will be revealed at the opening ceremony of the Asian Festival of Children's Content (AFCC) in May this year.
The objectives of the award are:
To recognise excellence in fiction in Asian stories for children
To showcase the diversity of literary talent within Asian
To encourage and inspire more Asian-themed books and stories
The five titles were elected by a panel of experts in the field of children's books. These works are in the running for the grand prize of $10,000 SGD, and the winning manuscript may be published by Scholastic Asia. Between 2011 and 2014, the world's largest children books publishing and distribution company had published six SABA winners' and finalists' works, with another three to be launched at the AFCC 2016.