Everybody in the internet age does it at least once in a while. Type in 'Varsha Seshan', just to see what pops up. Don't tell me you haven't searched for yourself on Google.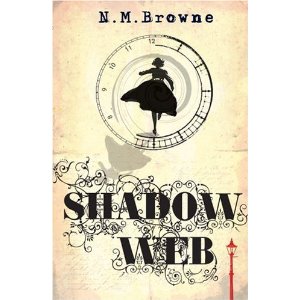 Jessica Allendon did just that. And the consequences were totally out of control.
Shadow Web is not about time-travel. Time-travel is easy. You go back in time, but you know something about the history of the place. But what if you find yourself in a parallel world within the same time-space fabric? What can you do then?
I delighted in Shadow Web. It opened out to me possibilities of imagination and storytelling, ideas of parallel histories and dangers.
Sometimes, I wonder (perhaps all of us wonder) what it is to be myself. What or who am I?
This is nothing compared to the question of what I am without my socio-cultural background. The same 'me' with the same parents in the same city – where everything is different. Political, social, personal histories are different. Where would I be then?
The mind boggles, and I love books that do that to me.