Royalty makes you feel good, even if it doesn't make you feel royal!
For the financial year 2012-2013 – that counts as roughly eight months considering the date of publication – 119 copies of The Story-Catcher were sold! (I don't count the author copies, of course.)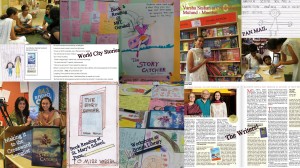 It's not much, but I'm feeling pretty grand about it being my first real percentage royalty!