The last day of my first ever literary festival …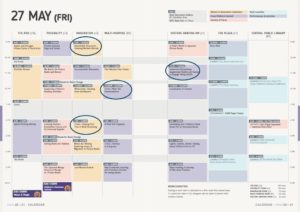 I began day three at the Asian Festival of Children's Content by attending a roundtable discussion on entering markets abroad, conducted by Cynthea Liu, Emily Lim, Helen Mangham. What was particularly wonderful about this event was the rounded perspective it had, as the speakers comprised one publisher, one writer and one literary agent.


Author Emily Lim's words spoke to me the most, as she told us with her charming tinge of humour about how the key to getting a publisher, national or international, is a mixture of perseverance and patience. She spoke of standing on the sidelines at the festival at Bologna, looking pleadingly at publishers until one took pity on her …
Attending the session on Immersive Storytelling: Augmented Reality and Games to Engage Young Adults, conducted by Saad Chinoy and Nataly Rios Goico, was like jumping in at the deep end of a fascinating pool! I knew little, but I took it all in with great delight, particularly the potential augmented reality has when it comes to storytelling performances! I know this is something I want to take further. I want to make pictures come alive as I talk. Sure, I won't work with young adults, but the possibilities of using this kind of technology with children are boundless!
Another session during which I was just a silent observer was Meet the Commissioners, a panel discussion that comprised Leslie Lee (Disney), Syahrizan Mansor (Nickelodeon), Ryo Leong (MediaCorp) and Vikram Channa (Discovery Kids). I have never considered writing for television, but the discussion was fascinating, making me think about what it would mean to do so, how I would go about it if I ever wanted to do it … Both interesting and educational!
My last session at AFCC 2016 was another panel discussion, Dipping Your Toes in Book Reviewing, with Daphne Lee, Cynthia Leitich Smith, Maria Alessandrino and Leonard Marcus. Each one's perspective was different, but, for me, the bottomline was this: if I want a review written by a professional in a reputable publication, my book needs to go through the publisher. I can't just send books and expect reviews; it doesn't work like that. And even if the books go through a publisher, the number of books a reviewer receives reduces your chances of a review rather drastically … But then, that's that. I suppose, as a writer, I can only hope that my book is so good that reviewers want to talk about it!