As a child, I did not like anything about anything awkward. I did not like dirt (even though I asked my father where the Famous Five went to the loo and how they had baths when they went camping). I did not find 'dirty' humour funny, even humour aimed at children. I liked politeness and neatness in all. No burping, no rude signs or gestures, nothing.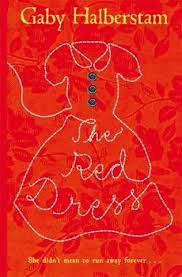 The Red Dress is one of those books I certainly would not have liked as a child. Even now, I find that I cannot quite understand why ugly things find their way into literature. From where does this need to be 'true' to reality come? Smelly chicken rotting in the heat, worms of snot – why do I need to know?
Yet, I liked the story-line. Engagingly written, The Red Dress made me continue reading despite my quarrels with it.
The realistic elements did not change the fact that there are sudden, unexpected character changes and movements from an extreme that seemed strange. Yet, I felt that it was a sweet book after having finished it.
What then makes a good piece of writing for children? Is it a question I will ever answer?