Two more children joined the reading workshop at Friends Library today!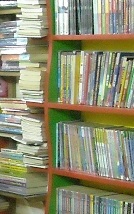 With seven children in the cosy children's section of Friends Library, Day Two of the reading workshop was a day of learning.
We spoke about the publishing process and copyright.
We designed book covers.
We shared myths from around the world.
And we had a quiz to round things up.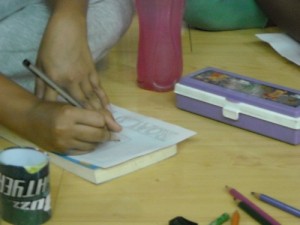 Tomorrow promises to be fun too!