Libraries have always played a big role in nurturing the reader in us. The oldest library in Pune, which dates back to 1818, is The United Services Library, an amalgamation of the Poona Station Library and the United services of Western India Library. The library has the biggest collection of fiction books.
The Indian Express (March 31 2011)
Delighted to be conducting a workshop in this historic place!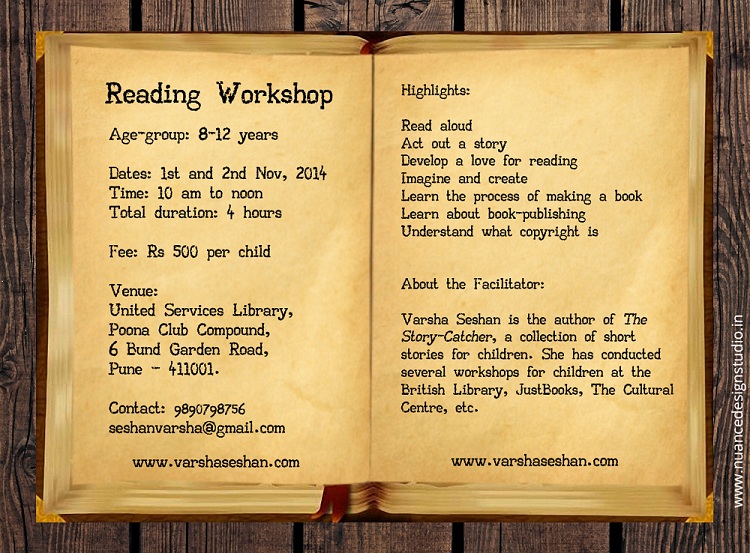 Reading Workshop for Children
Dates: 1st and 2nd November, 2014
Time: 10 am to noon
Age-group: 8-12 years
Registration fee: Rs 500
Contact me for registrations/queries!