Summer holidays! Time for yet another reading workshop!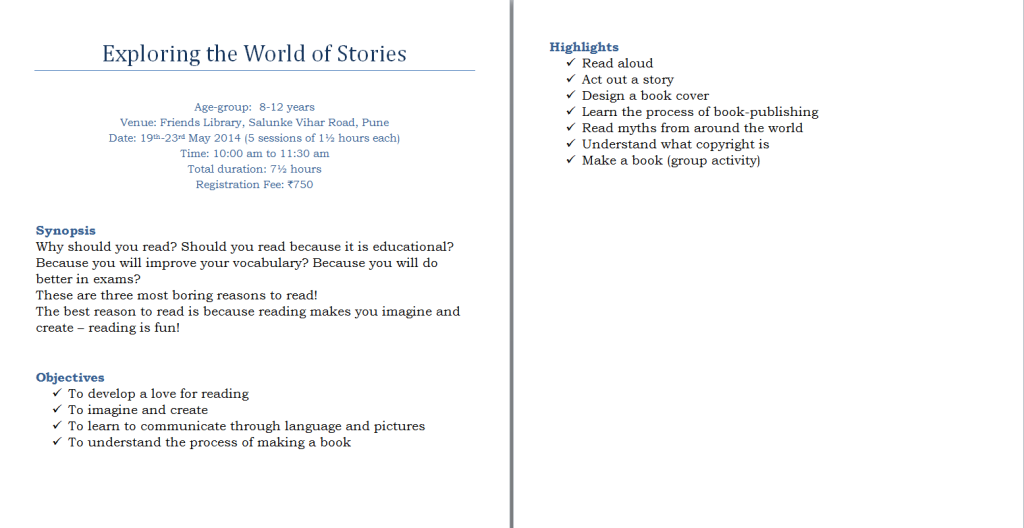 I'm moving to another library now – Friends Library, Salunke Vihar Road
Mark the dates: 19th May – 23rd May 2014
Age-group: 8-12 years
Time: 10 am – 11:30 am
Registration fee: Rs. 750
Join the fun! Let's explore the world of stories!