Varsha Seshan's workshops in the Sakaal Times today!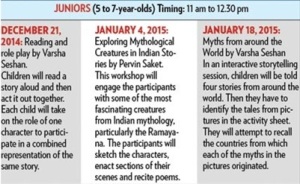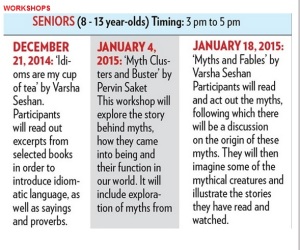 With the Reading Challenge just around the corner, I conducted a special curtain-raiser today on getting children to read.
"My children don't read at all!"
"I keep asking him to tell me about what he's reading; he never tells me anything!"
"His friend reads so much, but he doesn't read at all!"
"We made him join the library, but still he doesn't read!"
After every workshop, I face these responses, so I thought of conducting a session for parents before the actual launch of the reading challenge. It was a free session, open to everyone – and what fun it was!