Going back to a school at which I was once a teacher was a whole new experience for me! Despite all the reasons I quit, I couldn't keep the smile off my face as I walked around the school. This time, I was not there an employee, but as an independent trainer from the British Council. Going to the buildings where I taught English and ToK, visiting the library and the refectory, and, most importantly, meeting all the lovely people I worked with … What a grand day!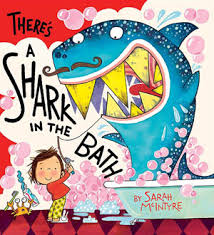 MIT Gurukul has taken on the Reading Challenge, and I worked with the PYP section today, reading out stories and teaching the children about book reviews. With Grade 1, I did a book I had not read before – There's a Shark in the Bath! It's a delightful story, one of those that is enjoyed differently by each reader. What does young Dulcie do when she sees a shark in her bath? I chuckled as I read it aloud, sharing the open curiosity of the children who read with me. And right through the book, the illustrations made me grin!
| | |
| --- | --- |
| Title | There's a Shark in the Bath |
| Author | Sarah McIntyre |
| Genre | Picture Book |
| Rating (out of 5) | 5 |
| Age-group | 4+ |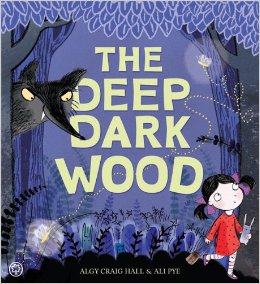 With grade 2, I did another new story – The Deep, Dark Wood. This one definitely ranks high up among my favourite picture books. Very easy to read, full of wonderful illustrations, I enjoyed the book as I wondered with the
children how it would end. It did not disappoint me!
| | |
| --- | --- |
| Title | The Deep Dark Wood |
| Author | Algy Graig Hall, Ali Pye (illustrator) |
| Genre | Picture Book |
| Rating (out of 5) | 5 |
| Age-group | 3+ |
With grade 3, I did The Paper Dolls once more, and loved Ticky and Tacky and Jackie the Backie just as much as I did last time. And finally, with Grade 4, I did another familiar story – The Great Cheese Robbery. This was rather easy for some of them, but others enjoyed it tremendously. More than anything, it helped me teach them how to write book reviews and fill in the Learner's Diary required by in order to complete the Reading Challenge.
What a lovely day it was! Another full day lies ahead …