To say that we are honoured, privileged and humbled all at the same time is to say nothing at all. We are going to perform at Kalakshetra, the place where our beloved guru became the dancer and person she is … What words of mine can begin to touch upon all our thoughts and feelings?
Like a little girl, I will say I am excited. I have butterflies in my stomach, but I am almost giddy with excitement. I am happy, nervous and determined to do my best.
What warms my heart is that we have friends from Pune who are coming all the way there just to watch us. It fills me with joy, love and gratitude. Being a dancer is this – being filled with emotion – fleeting, transient emotion, as well as deep, lasting emotion.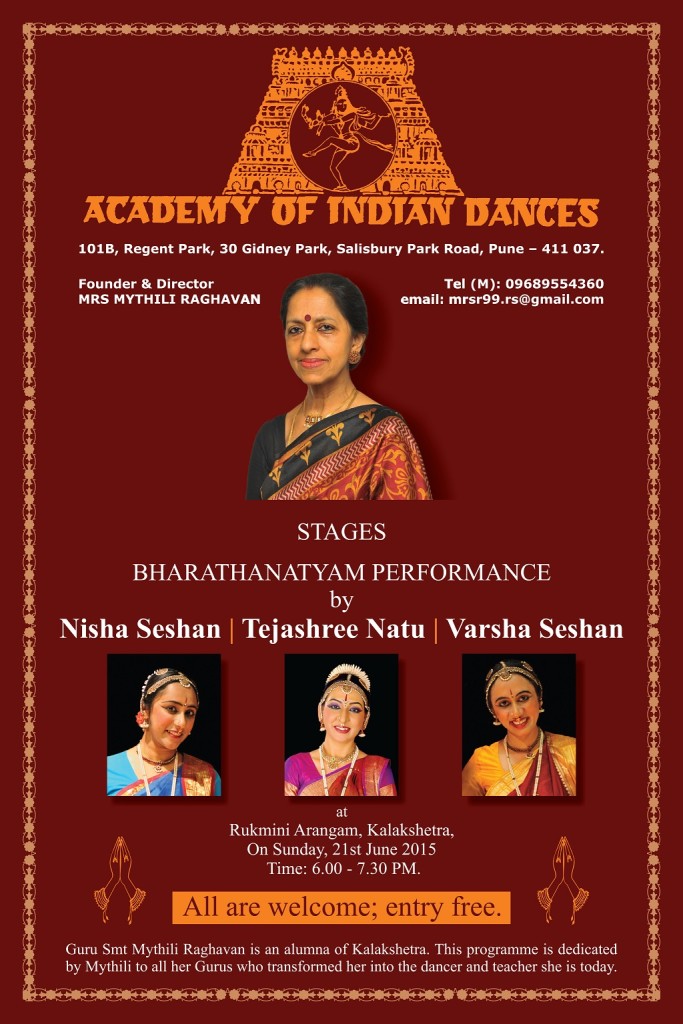 If you are in or around Chennai, please come. It will make us very happy. Do pass the word too.