Many things went wrong. Too many things went wrong.
Mahatma Phule Sanskrutik Bhavan informed us on the 5th of December that the mayor required the hall on the 18th, so all performances scheduled for that day had been cancelled. And yes, our performance was scheduled for the 18th.
59 children were to perform. We had musicians coming in from Mumbai.

And just like that, our world fell apart.
Unlike at halls like Tilak Smarak Mandir, rehearsals are charged at the full rate too. We had a rehearsal booked for the 8th of December – and had paid Rs 17,250 for it already. And if we cancelled, we stood to lose 15%, at the very least.
"What dates are available?" we asked.
"8 in the morning on the 17th."
We found out – our vocalist was unavailable. "What else?" we asked.
"8 in the morning on the 11th."
And we agreed.
Take a moment to think about this: a performance at 8 in the morning means that make-up for 59 children, with the youngest ones aged about 7, begins at 5.
We were hiring costumes. Would the costumes be available?
Would all the children be able to participate?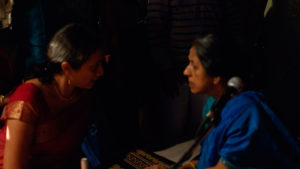 One child was told that if she didn't come to school for sports day, she would be expelled. Sports Day was on the 11th. But she wanted so much to perform! So the school agreed to let her come by 9. We always begin on time, so it would happen.
We didn't begin on time.
The hall was opened for us at 7:20 instead of 6:30. Until then, we set up make-up stalls out of our cars on the main road, touching up children's faces in the cold.
The person in charge of the lights came at 8. How could we begin without lights?
But my teacher wanted the little girl to perform. So we stood there and we rescheduled the whole programme, minutes before we began.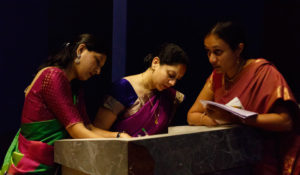 Maybe everything went wrong, but everything went right too.
I discovered what a wonderful team we are.
I discovered how much people are willing to come together and support us – the musicians, the videographer, the wonderful girl who rented out costumes to us.
I discovered that we're all survivors. We didn't cancel the show or postpone it infinitely. We didn't break down.
I discovered that we can all work together and no one will know how stressed we were.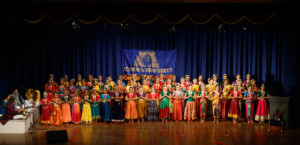 I discovered that together, we can do it.