The Pen to Paper competition was a nationwide search for young writers, organised by Edupeer and ICICI Lombard. It received about 10,000 entries! These were narrowed down to 2,000 and 1,000 and then, finally, the top 150 writers from all over the country were selected to receive training from an author.
When FunOKPlease contacted me to ask whether I would be willing to facilitate the Pune chapter of the workshop, I hesitated. I don't usually work with non-fiction; I find fiction more engaging, more fun.
Yet, I was intrigued. I do enjoy workshops with children who don't yet know one another. When people get to know one another through the course of an afternoon, it's exciting!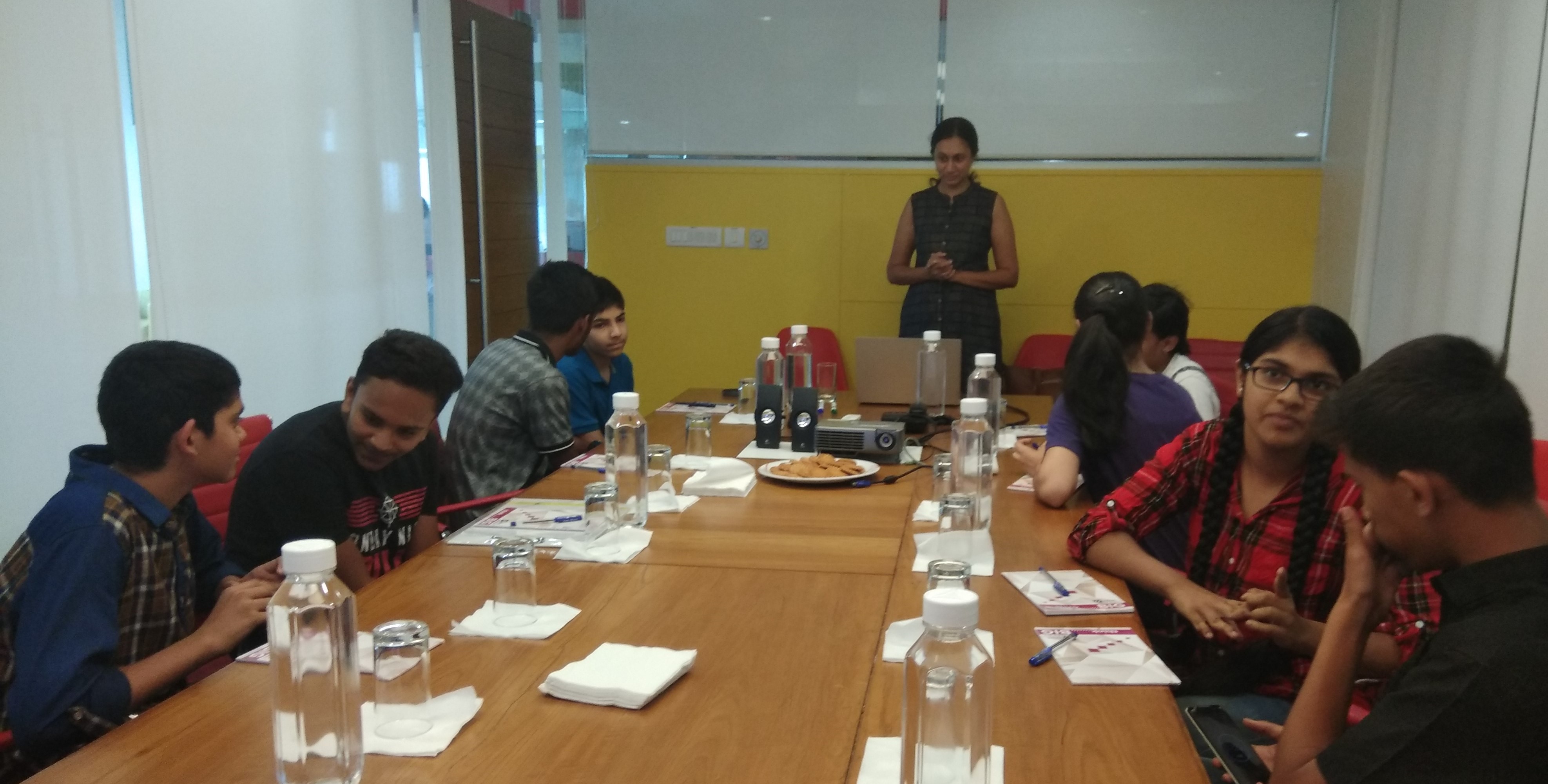 And this workshop was no different. Eleven teenagers got together and shared stories. We spoke of pranks, humour, mystery and poetry.
We asked ourselves crucial questions: What is the purpose of art? Are there rules art must follow? What happens if we break these rules?
Writing is full of contradictions!
I spoke of writing what we know – not setting stories in San Francisco and Philadelphia for no reason. But I also spoke of Toni Morrison's advice to young writers – write what you don't know.
We discussed the seven major themes of literature and finally came to the most important idea of all – finding your own voice, for that is what makes your writing unique.

The 150 writers then sat down to write fresh pieces. The top 20 will be published in a special volume by FunOKPlease!
What's next?
The Lit Bug Fest, an annual literary fest for children that will be held at Yashada on the 20th of April.