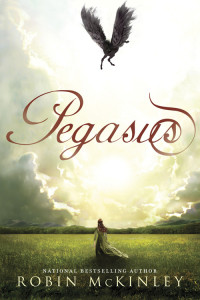 What a mixed bag of emotions!
Pegasus was wonderfully imagined. I loved the ideas of feather-tip fingers, strong human hands and flexible wrists, being bound to the pegasi of the sweet green land… Beautiful! There was a kind of raw beauty that reached out and touched me, page after page. The beauty of the Caves – the Caves that are so full – I want to see them too! I feel shivers at the thought of beauty that is so profound that you cannot see it. Rather, you feel it, if you distance yourself from space and time. It was an experience of bliss, reading Pegasus.
There has to be a 'but', though.
It was long, a little too long, I thought. Maybe not too long, actually. Long in ways that it should not have been long, but not long enough when it came to knowing what happened. I want to know more. It ended all wrong for me.
The biggest enemy of beauty is not ugliness. It is non-comprehension.
If you say, "It's beautiful. So what's the point?", I have no answer.
It's frustrating to have no answer.
And that's the frustration I was left with when I finished reading Pegasus.