When I picked up Olivia's First Term, I was more than a little sceptical. The book was light purple, with splashes of silver on it. It did not promise to be the kind of book I would like. I don't like books that run on crushes and fantasies and lipstick and shoes and make-up. And lavender, purple and mauve books are often filled with just that.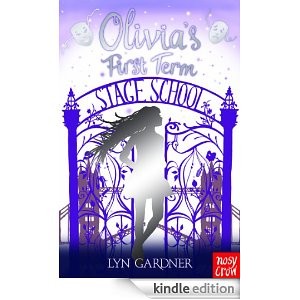 Happily, Olivia's First Term was nothing like that.
In fact, I would go as far as to say that I experienced after a very long time the joy bordering on addiction that I felt when I read Malory Towers the first time.
When I read Malory Towers now, I cringe with embarrassment at the fact that eighteen-year-old Darrel behaves as if she is eleven. But I cannot deny that when I read the series the first time, I devoured each book and wished Enid Blyton had written more.
Olivia's First Term gave me that same simple, childlike happiness. I laughed, mourned, grew ecstatic and sighed with the characters in school, delighting in the strange familiarity of school-life that is different from anything I have ever known.
I recommend the book to any child who enjoys school stories. It's light, humorous and all in all, charming. I hope to read the other two books in the series – and I hope they live up to my expectations!