When I think of nightjars, I think of poetry. Was it in "Fern Hill" by Dylan Thomas? Or did I come across a nightjar in something by Keats or Byron?
I think of nightjars and I have the sense of something I do not know. Something that I can only imagine.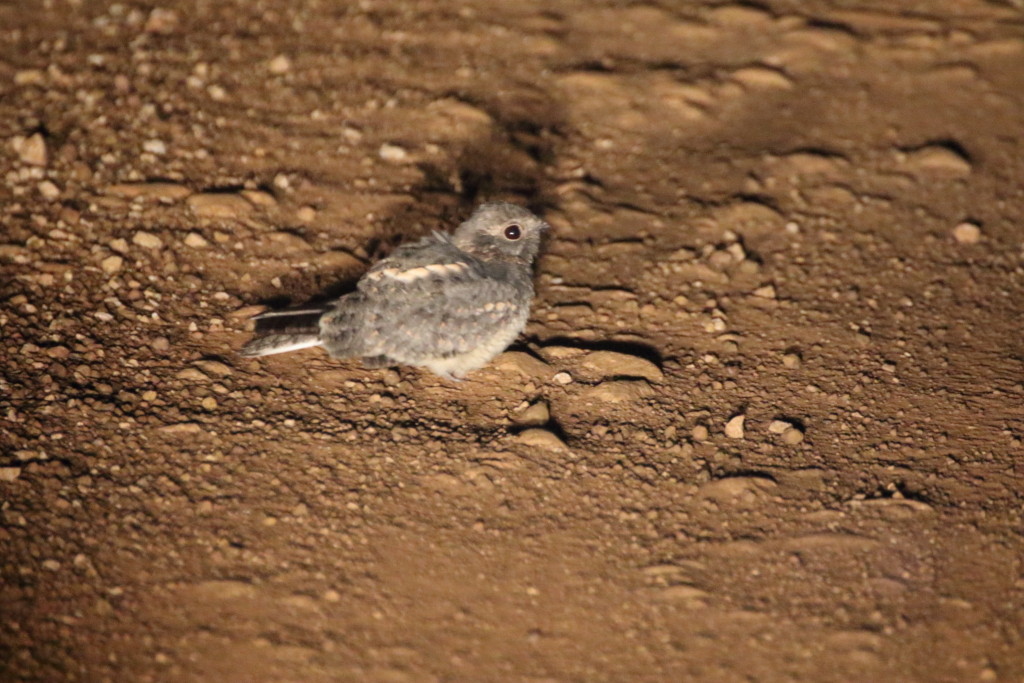 And then we saw them – both earlier this year in Nagzira, and this time in Tadoba.
In the pre-dawn light, little, brown birds sat on the red road. The jeep's headlights fell on them as they sat there. We watched wide-eyed, as unblinking as the small, round birds with their black eyes. We held our breath. It was breathtaking, but hugely stressful.
What if they don't fly? What if we run over them? What if they don't fly? What if they don't fly?
They waited, unfailingly, until the last possible moment. My heart was in my throat as I watched them finally taking off. In the bright light from our jeep, they flew, their wingspans seemingly impossible considering how small they looked.
Our guide told us that like bee-eaters, nightjars preyed in the air. They fly quickly, catch their prey, and come back to the same spot, watching once more.
Every one of them was stressful. When a small brown thing didn't take off, I had to look back to confirm that it was a stone.
Please be a stone, please be a stone, please …
Before I could finish, I had my eyes on the next bird, sitting, waiting, flying …