Ten days away from the city.
No internet.
Phone connectivity for about an hour a day.
Eleven safaris into the beautiful jungle.
Three leopards.
A leopard making a kill: whose side are you on? The leopard's or the fawn's?
Wild dogs in the distance.
A herd of bison.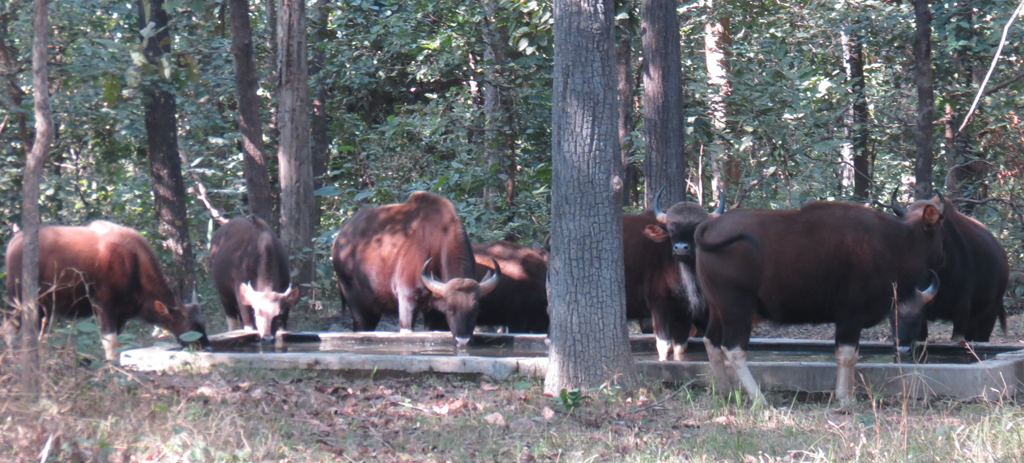 Flycatchers, thrushes, drongos, night-jars, parakeets, hoopoes.
A ride in an open gypsy through the forest at night.
Starry skies that I remember from my childhood.
Nagzira.