When humour, action, plot, story, character and setting are all rolled into one, how can I not leave the cinema hall smiling like I have a tummy full of food and am ready to sleep?
Monsters University made me happy.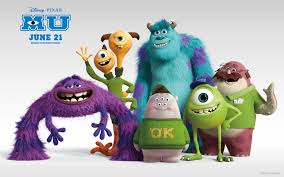 Why should anyone (particularly me) pretend to write a review?
I like Mike (and Sullivan).
I love 'OK'.
I love the story.
I love the Monsters University campus.
I love the idea – and hugely respect the fact that such a grand prequel was made for a movie like Monsters, Inc.
In short, I like animated films and this one did not let me down!