At Matheran, all we really wanted to do is get away from all the people and explore. So, the day after our visit to the market, we decided to walk to 'Nature of Panorama Point'. I, for one, could not stop smiling at the name.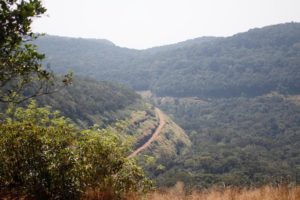 The moment we left the smell of people and horses behind, there was no one. Everyone wanted to go to the market, it seemed. We left them far away and walked along a mud path, breathing in freshness that seems to have disappeared from Pune. The weather was not consistently pleasant – it did get hot – but who cared?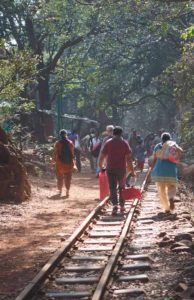 I love walking through a forest of greens. I love leaves brushing past me. I love the smell of the hills!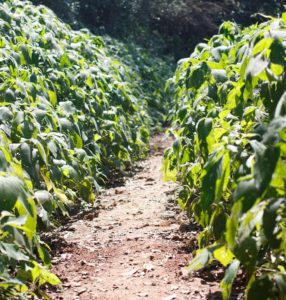 We saw dragonflies and butterflies everywhere. Even though we were with someone who is afraid of butterflies (lepidopterophobia), we were enchanted.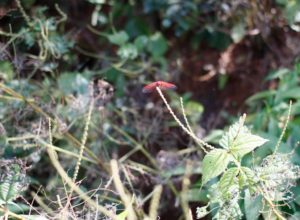 After over an hour of walking, we met a few people, cheerily greeted them for Diwali, and walked on. That's what Diwali was like for us! In the distance, from far, far below, we heard the sound of crackers. The loudest sound we heard, though, was made by the cicadas and crickets droning in the trees.