Do you see all the red marks? That's what I attended at the Lit Bug Fest yesterday!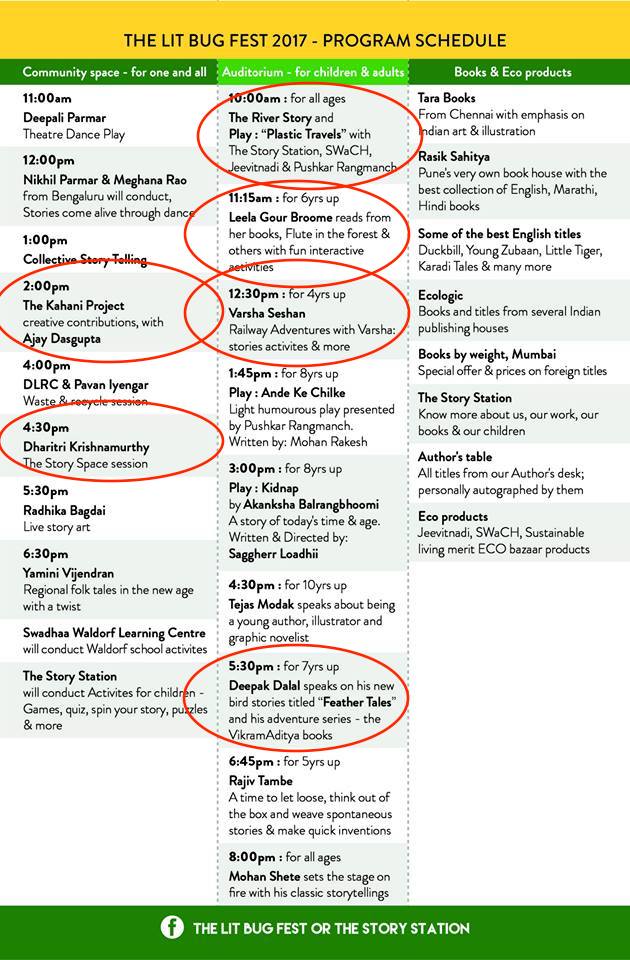 The first event of the day was a play written by a young girl and performed by Pushkar Rangmanch. A sweet story, performed with enthusiasm!
A few months ago, I invited Leela Gour Broome to address the Writers' Club at St. Mary's. Yesterday, I watched how she told a story to children of varied ages. I also watched Kakoli Bagchi tell a story for the first time. With lovely little puppets, they brought Mrs Broome's story Red Kite Adventure to life! After that, she told the story of a shiny red ball that travels the globe … I enjoyed the story as much as the children did!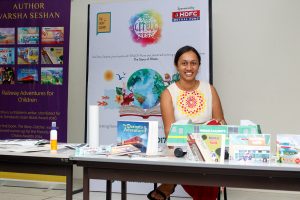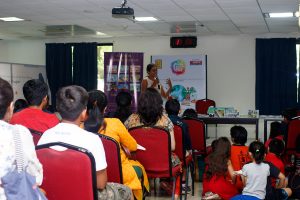 My event was next on the agenda, and I loved it! I did have a wide range of children there, and I'm afraid the older children weren't as involved as the younger ones, but all in all, it was such fun! The children made a steam engine and jigsaw puzzles, and learned about different kinds of locomotives.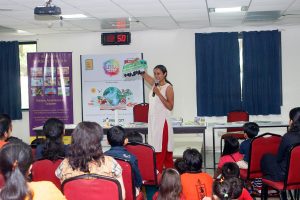 As I spoke to them about WAG9, I asked them, "What does A stand for?"
Promptly, a child responded, "Apple!"
He was right in one way; unfortunately, not in the case of an engine!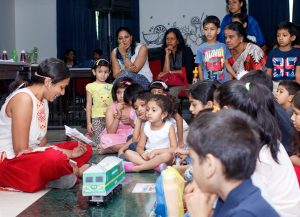 As I told the story of Bholu at the Level Crossing, children came closer and closer, listening, staring at the pictures … Ah, it was heart-warming!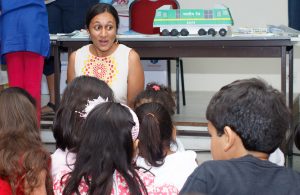 Next on my agenda was the Kahani Project. Watching Ajay Dasgupta in action was simply wonderful! I love how animated he is, how star-struck the children are! I listened to his alternative endings to the story of the hare and the tortoise and began to wonder too … What if it had rained on the day of the race?
And then came Dharithri Krishnamurthy – she's a child magnet! The children drew closer and closer to her as she spoke. There were whispered silences, as well as loud, enthusiastic involvement. It was awesome!
My day at the Lit Bug Fest came to an end with Deepak Dalal's session introducing his new bird stories. An informative session, it awakened the travel bug in me. I can't wait to travel to the wild again!