Have you ever wondered who uses the stationery in a hotel room? I mean, who needs an envelope and letter-writing paper and all of that when you spend one night in a hotel?
I raise my hand. It's me. And I take after my father. During the lockdown, I plan to share a story about a letter, or just a picture of a letter each day. Here's one.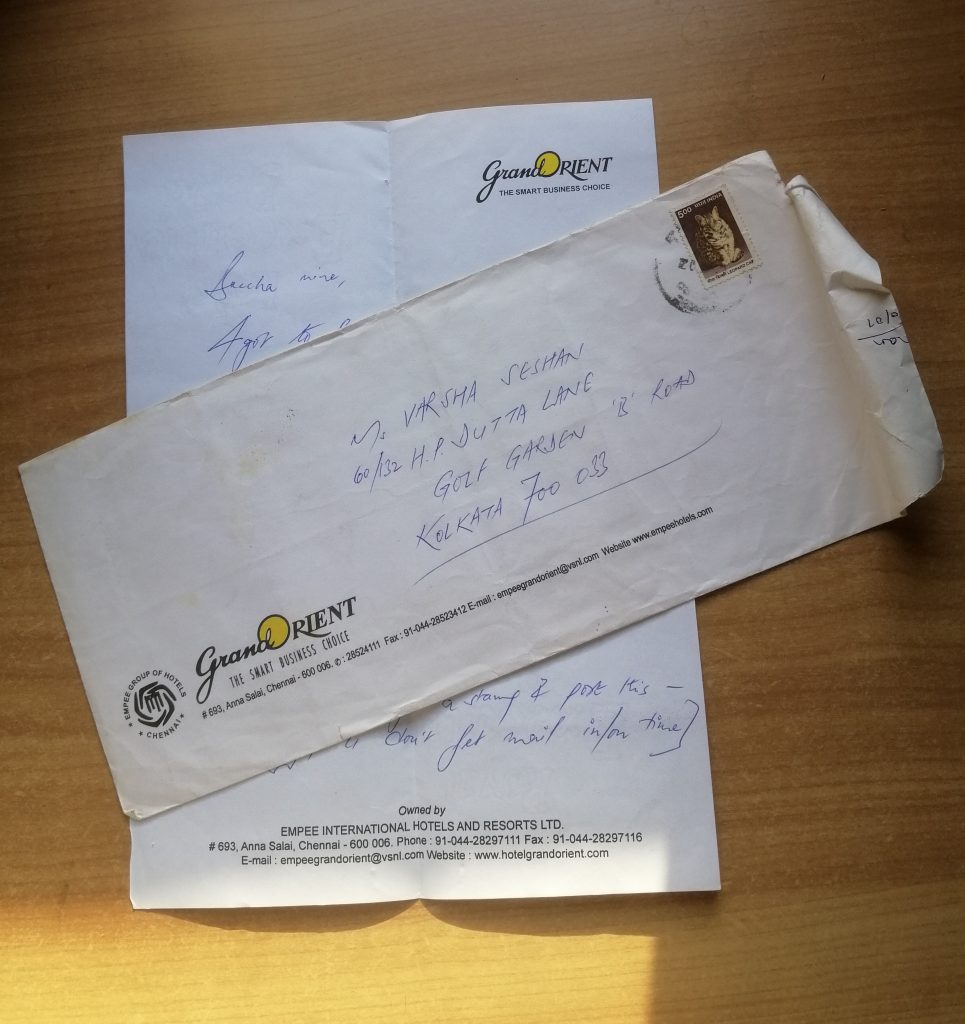 This one is from my father. I've always loved receiving letters from him! Each year, we would go to my grandparents' place in Bangalore for the summer, and each year, he would write me at least one letter before he joined us there. This one is from much later in my life – when I was doing my post-graduation at Jadavpur University, Kolkata.
In this letter, my father addresses me as he often does Baccha mine. Isn't there something deliciously warm about it? He wrote to me from Chennai and my favourite part is the end, where he refuses to put the date. Instead, I have [whatever dt I get a stamp and post this – anyway, u don't get mail in/on time]
Which is true. I had letters get lost in floods and letters just disappearing into the void. This one reached, though, and I did (as is my custom) sign the envelope flap and date it.
Tomorrow, I'll share another one!