It was an honour to be part of the investiture ceremony at Global Indian International School, Chinchwad! With the chief guest as the ex mayor of Pune, Prashant Jagtap, it was a privilege to be the guest of honour!
One of the first things that warmed my heart was the fact that I was welcomed with a tulsi sapling rather than a bouquet. Bouquets make me sad because of how soon they die. My sapling, on the other hand, is going to be with me for a while!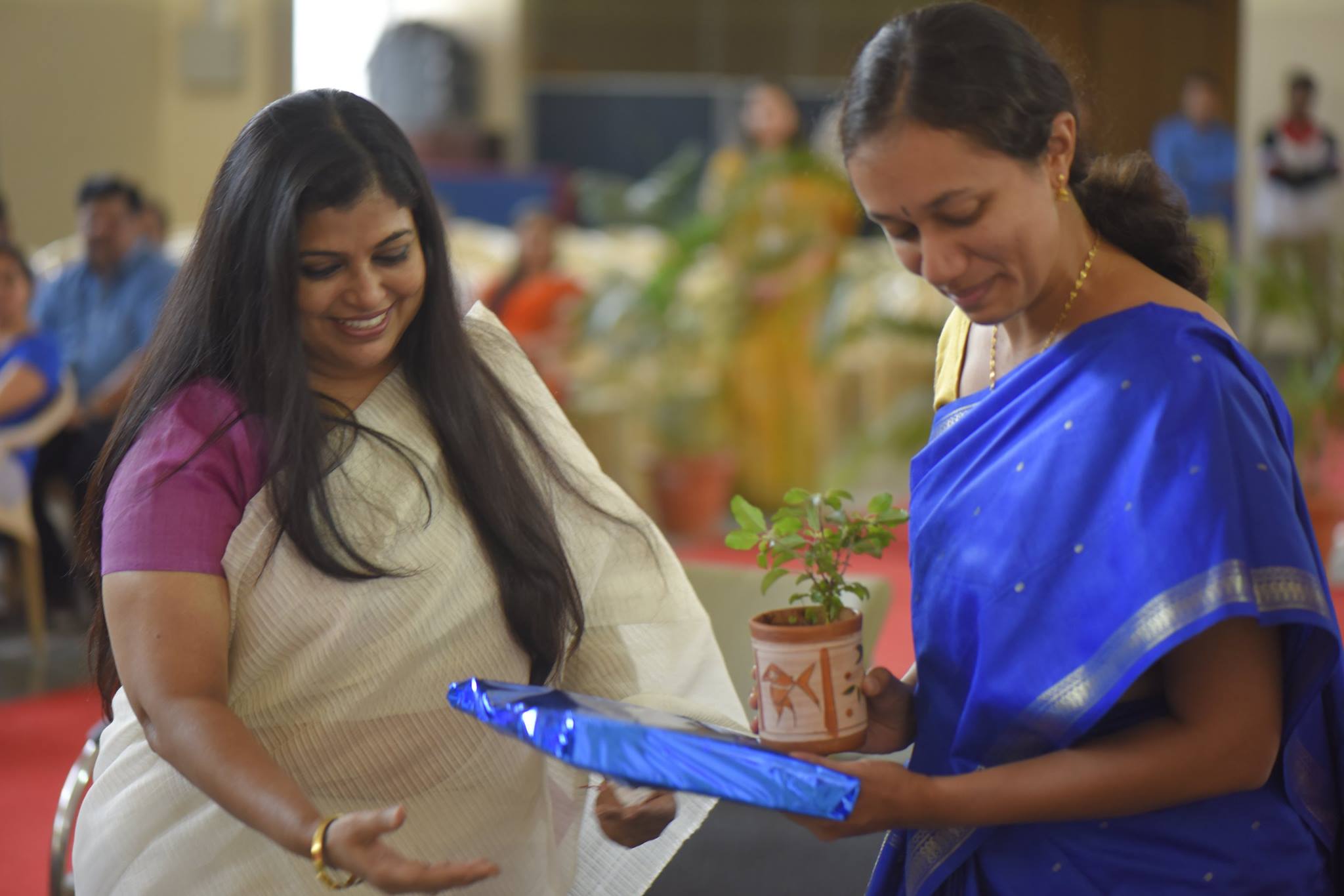 I was also struck by the attention to detail, the kind I witness in old schools like Mary's. It was lovely to see the entire choir standing in the same way – right hand over the left wrist. Such simple things form the core of aesthetics!
I remember how wonderful it felt to receive the flag of St. Patrick's house. Handing the flags to the proud new prefects, I felt a surge of the same emotions.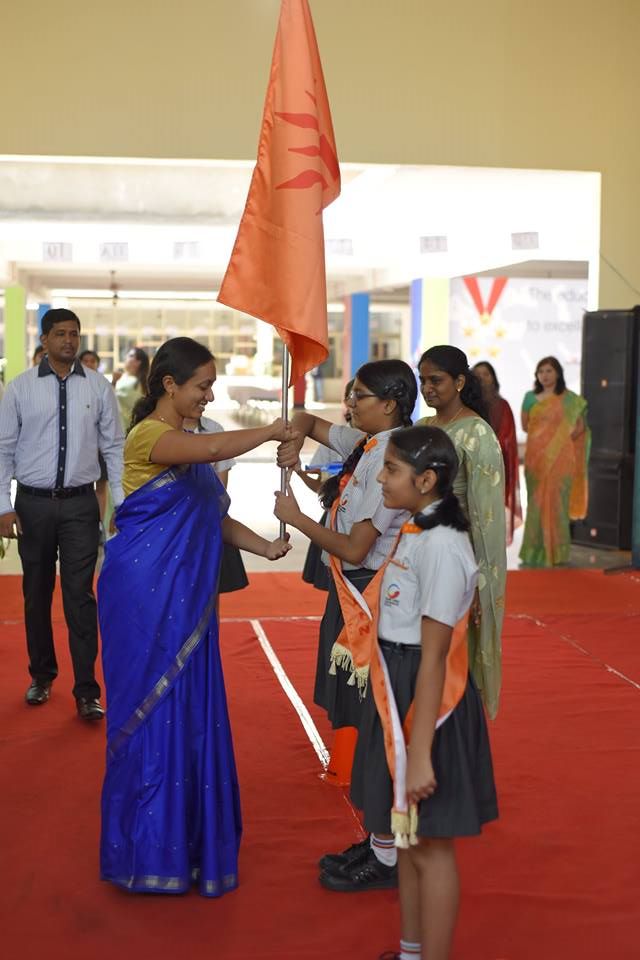 The reason why I was really invited, though, was for the launch of their beautiful magazine, Odyssey. A politician to mark the handover of power, and a writer to launch the magazine – that was the idea. The ceremony was short and sweet, and there we were, with the cover unveiled!