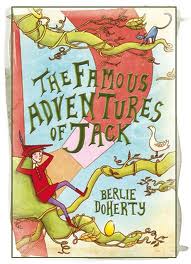 When a little girl called Jill is told that she has to meet Jack, she begins a wonderful journey of stories with Mother Greenwood and a few Jacks here and there.
The Famous Adventures of Jack by Berlie Doherty is a collection of new tales that have the same charm, predictability and comfort of well-loved classics.
With Jack the Giant-Killer, Jack's magical snuff-box and Daft Jack, the book is packed to the brim with familiar, old-world stories that are utterly new. It's almost like taking a quilt you love and stitching it into different patterns that are just as beautiful!