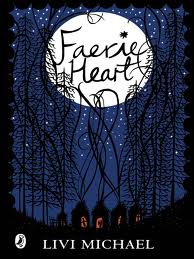 Incredible.
As a child, I did not like novels that were not divided into chapters. I have no idea why. The only exception was Mary Poppins. I somehow think this one would have been an exception too.
What a visual treat! The imagination just blew me over.
A coverlet and a bed made of insects' wings.
Weaving ropes out of spider threads.
Threading cobwebs together to sew the insects' wings.
Curtains parting noiselessly – like clouds.
Droplets of water hanging from grass – and whole shimmering worlds within.
Livi Michael. I'll look out for the name.