Last month, The Story Station invited me to interact with a group of young writers. I spoke about my journey as a writer and conducted an activity based on my latest middle-grade novel, The Prophecy of Rasphora.
A little about the book …
Three young girls stumble upon Rasphora, a land behind a waterfall. There, they begin to teach Rasphorans the languages they know, and slowly, they pick up the Rasphoran language and are soon speaking like natives.
Where the story led …
When Vaishali, founder of the Story Station, told me that the theme of this year's Lit Bug Fest would be language, things clicked into place instantly. My focus, through Rasphora, is language, and the activities I conduct around it are all based on language. In many ways, language is central to the story – ideas are lost because of a dying language, and language becomes a pathway to a new world.
And so, naturally, I'm delighted to be bringing Rasphora to the Lit Bug Fest tomorrow! I'm going to be doing an activity around creating a new language, words we love, and deciphering scripts.
Details
Venue: Yashada, Baner Road
Date: 20th April 2019
Time: 10 am to 7 pm
Ticket rate: Rs. 500 per head
Here's the whole schedule of the Lit Bug Fest. There's a wonderful line-up of storytellers who will be presenting tales in multiple languages. It promises to be exciting!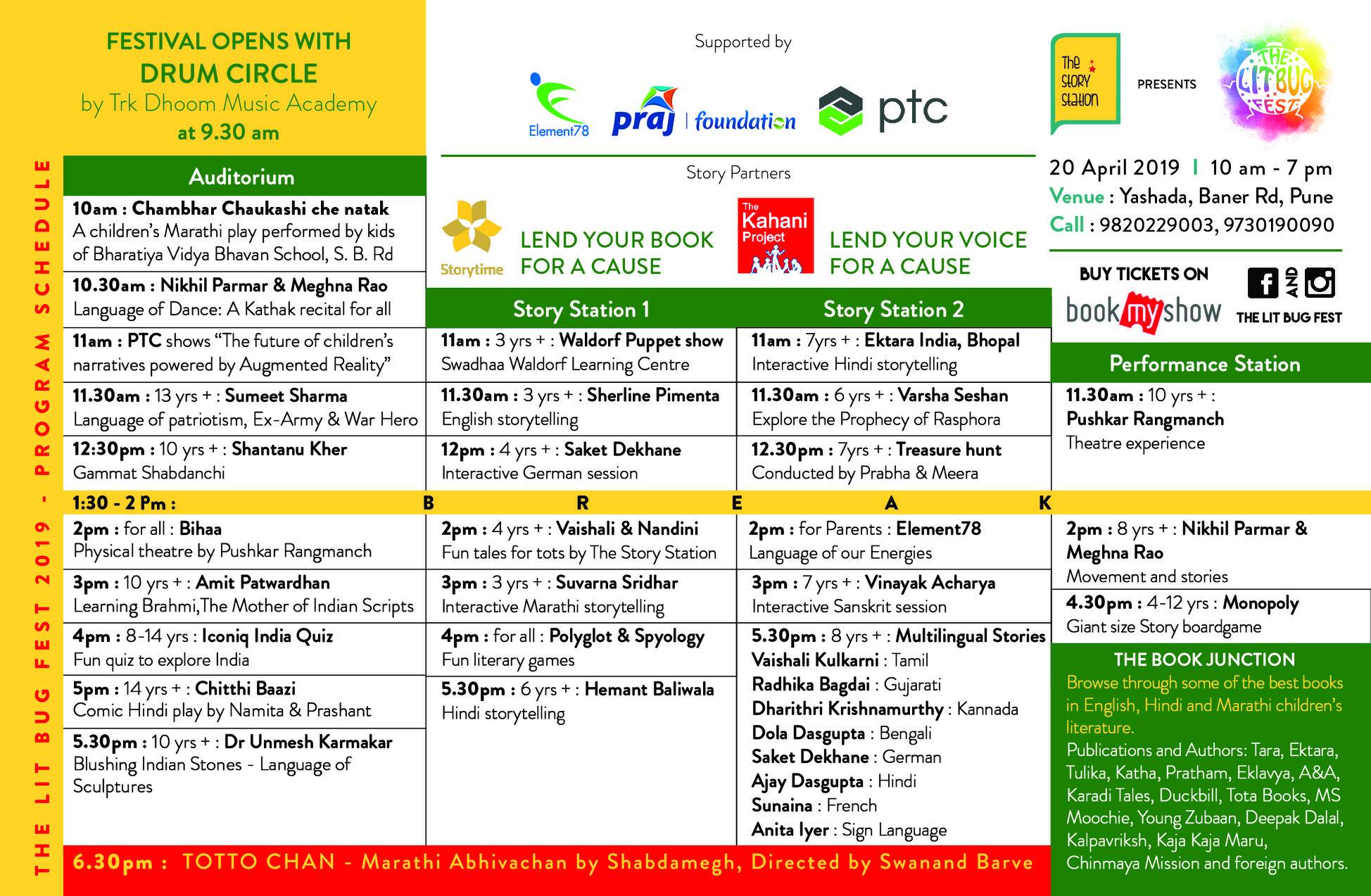 Book your tickets …
Google pay – kshirsagarishan@okhdfcbank
PayTM (Ishan Kshirsagar) – 9730190090 (Ishan Kshirsagar is the Co-Founder of The Lit Bug Fest.)
Carry a screenshot of the payment made when you come to the event on 20th April 2019.
Explore videos, photos and more on the Facebook page of The Lit Bug Fest 2019.