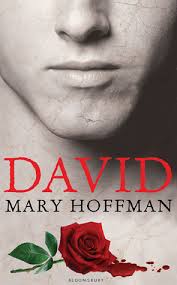 I rarely read something that is 'Not Suitable for Younger Readers' and, to be honest, I did not notice that David had this warning. Yet (or maybe because of that) David struck a chord with me.
In Florence in 1501, it was essential to know what your political inclinations were. Either you supported the republic, or you supported the de Medici. Yet, things were not as simple as they seemed on the surface. Gabriele, drawn into politics against his will, found himself adhering by principles he did not entirely agree with. He found himself aligning himself with political ideologies that he did not quite endorse.
More than anything else, what hit me was how similar things seem to be today.
Everyone must have an opinion.
You may know nothing about politics, and you may care less. But somehow, you have to have an opinion. If you don't you are somehow heartless or unfeeling or selfish or stupid or all of the above.
What Gabriele goes through in 15th and 16th century Florence seems to echo what I see around me everyday. Everyone expresses an opinion, regardless of its soundness. You must have and express your ideas even if your knowledge is insufficient to stand by them, and even if they aren't quite your ideas in the first place.
David made me smile in a crooked way. History, as they say, repeats itself.