Taman Negara was incredible, and my mind is still full of the wonder of the forest. Yet, we did have to say goodbye to it when it was time to move on to Melaka.
And Melaka was incredible too. A world apart from Taman Negara, I think it was the first city outside India where I felt I would like to live, and I cannot quite lay my finger on why. I know part of what speaks is my colonial hangover.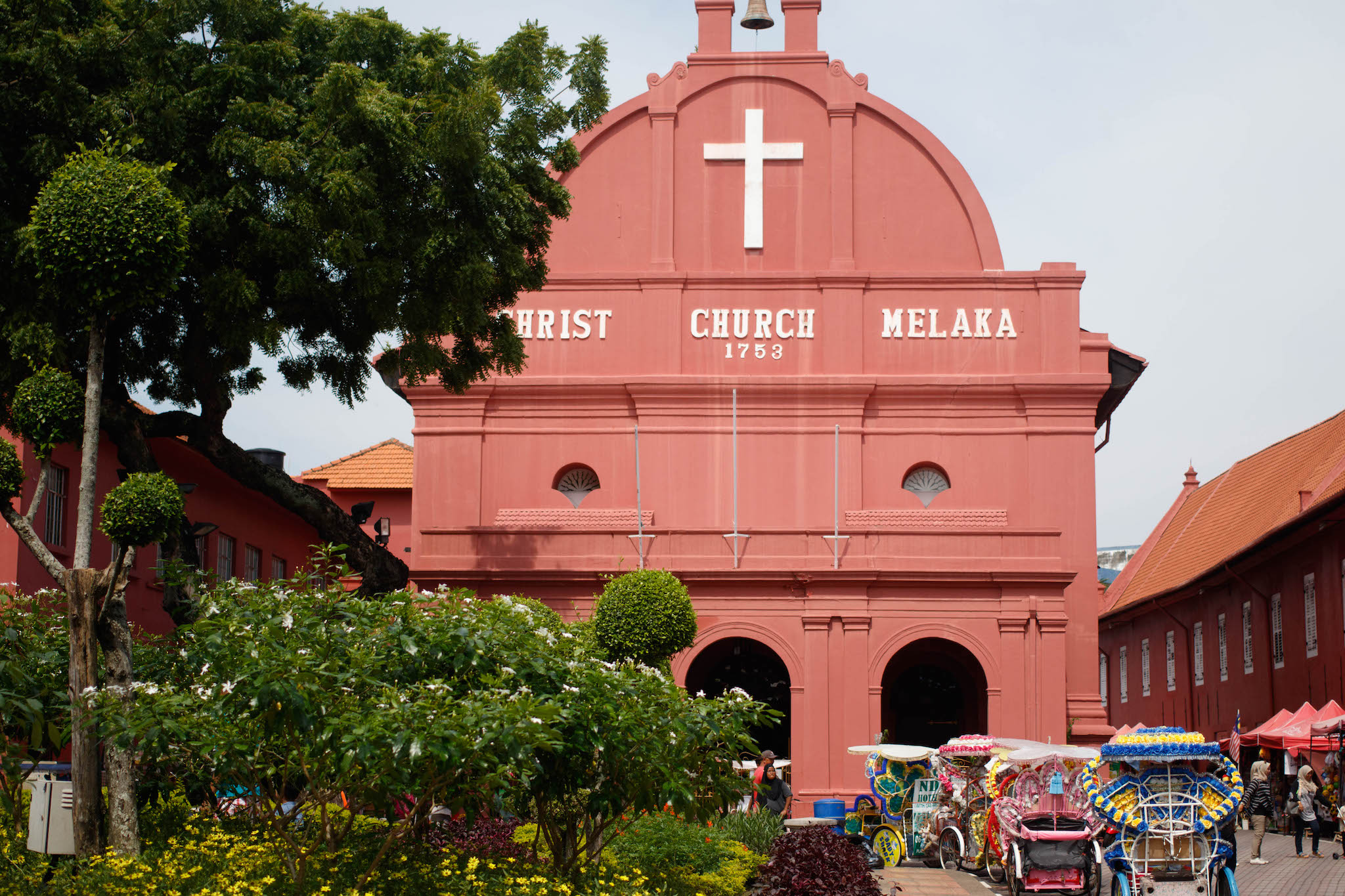 What makes the red buildings in the Dutch Square reach out to me? Why do I find a little windmill charming? Why do I like all those bridges over the Sungai Melaka?
Whether I admit to my colonial hangover or not, Melaka won my heart.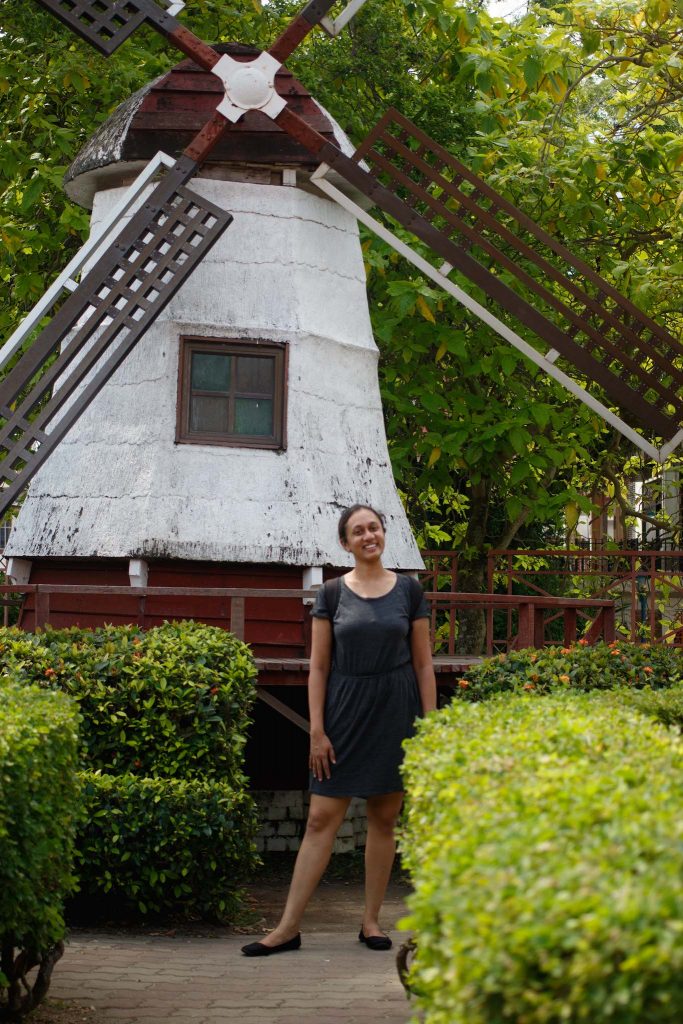 We stayed at a lovely place, too, which added to the charm of Melaka. An old building that is a minute's walk from the vibrant Jonker Street, Da Som Inn is the first hotel I've stayed at that offers free coffee, hot chocolate, orange juice, cereal and biscuits right through the day. This makes the hotel extra special! The people at the hotel are always welcoming, and keep inviting you to help yourself to coffee from the machine there … Staying at a place like that adds to the charm of the city for a tourist who's visiting for just a couple of days.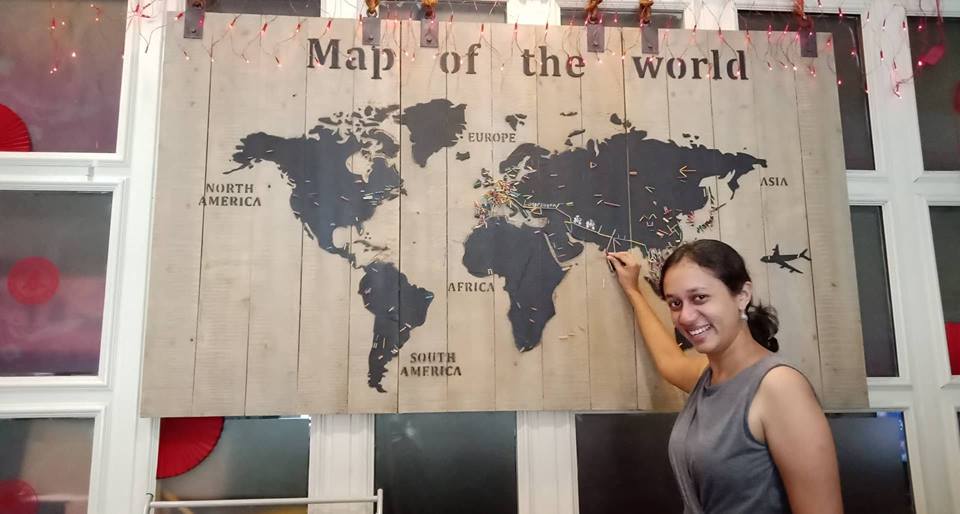 We walked along the river, delighting in how charming the quayside is. Shops at Jonker Street open as late as 11 o'clock and many shut around 5 in the evening! The town wakes up again when there's a night market, but other than that, it's astonishing how early everything seems to close.
Melaka is also a city of museums. The Youth Museum, the Museum of History and Ethnography, the Stamp Museum, the Folk Art Museum … These are just a handful that come to mind. Even if we spent a month there, I doubt if we would be able to visit all of them!
We visited just the Maritime Museum – and that was for two reasons. One, for my mother. She's a historian who has worked extensively on maritime history and trade, and in Melaka, everything she's written about came alive to me.  There were so many references that were familiar to me because of her.
The second reason was that the main museum is in a magnificent wooden ship. How could we let go of the opportunity to explore something that beautiful?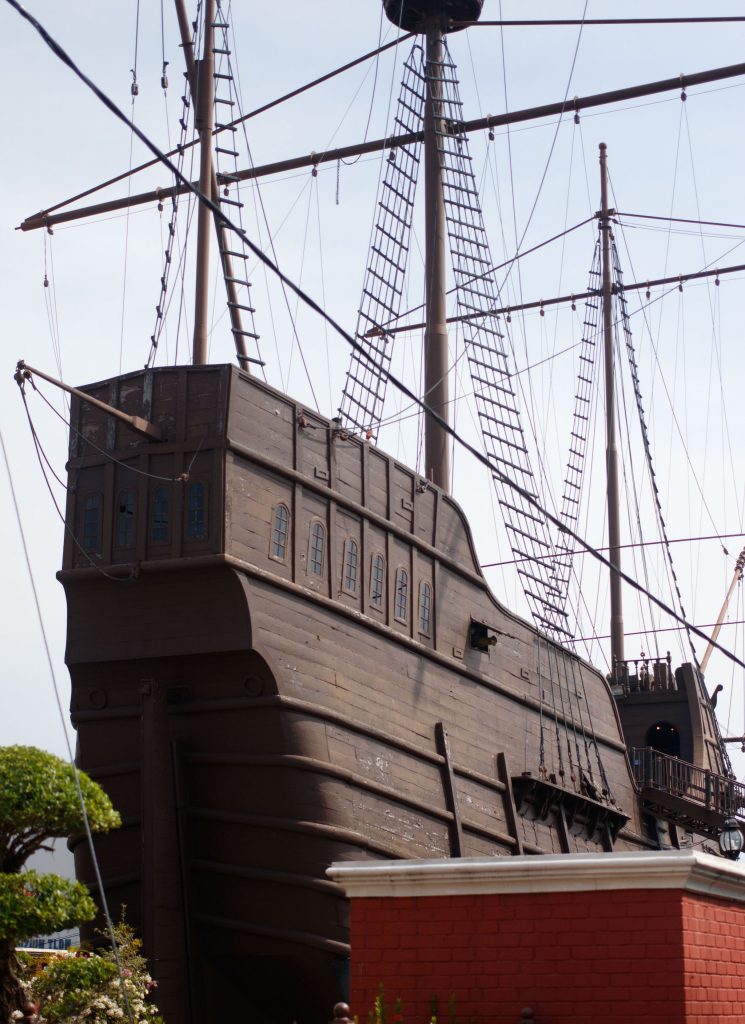 Though we were tired, we just kept walking around Melaka. There was so much to do, so much to see and so much to feel that it filled me up with a special kind of yearning that I love. The river cruise, the night market, the walks we took … I'll write about all those in the days ahead, and I'll fill my head up with beautiful Melaka once more.