On the writing front, things are moving slowly, as usual. I have lots of things in the air, waiting to become either concrete or virtual. In their own time. Older books continue to bring me joy, though, in their own ways.
The Prophecy of Rasphora – A New Review
Very few things make me happier than a review of one of my books. At the Writers' Club yesterday, one of the students from my previous batch handed me this – my first child-review of The Prophecy of Rasphora.
WARNING: CONTAINS SPOILERS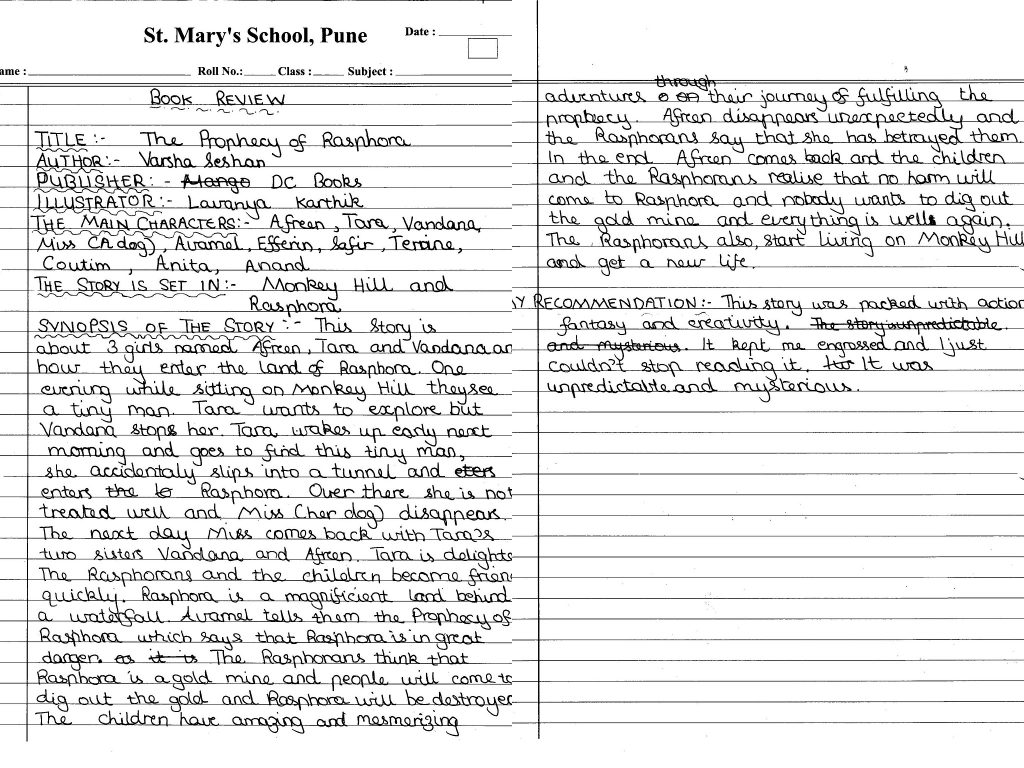 Transcription
Title:- The Prophecy of Rasphora
Author:- Varsha Seshan
Publisher:- Mango DC Books
Illustrator:- Lavanya Karthik
The Main Characters:- Afreen, Tara, Vandana, Miss (a dog), Avamel, Efferin, Safir, Terrine, Coutim, Anita, Anand
The Story is Set in:- Monkey Hill and Rasphora
Synopsis of the Story:- This story is about 3 girls named Afreen, Tara and Vandana and how they enter the land of Rasphora. One evening while sitting on Monkey Hill they see a tiny man. Tara wants to explore but Vandana stops her. Tara wakes up early next morning and goes to find this tiny man, she accidentaly (sic) slips into a tunnel and enters Rasphora. Over there she is not treated well and Miss (her dog) disappears. The next day Miss comes back with Tara's two sisters Vandana and Afreen. Tara is delighted. The Rasphorans and the children become friends quickly. Rasphora is a magnificent land behind a waterfall. Avamel tells them the Prophecy of Rasphora which says that Rasphora is in great danger. The Rasphorans think that Rasphora is a gold mine and people will come to dig out the gold and Rasphora will be destroyed. The children have amazing and mesmerizing adventures through their journey of fulfilling the prophecy. Afreen disappears unexpectedly and the Rasphorans say that she has betrayed them. In the end Afreen comes back and the children and the Rasphorans realise that no harm will come to Rasphora and nobody wants to dig out the gold mine and everything is well again. The Rasphorans also start living on Monkey Hill and get a new life.
My Recommendation:- This story was packed with action, fantasy and creativity. It kept me engrossed and I just couldn't stop reading it. It was unpredictable and mysterious.
Do you see why the review makes me so happy?
Today, I Am – Now, in Print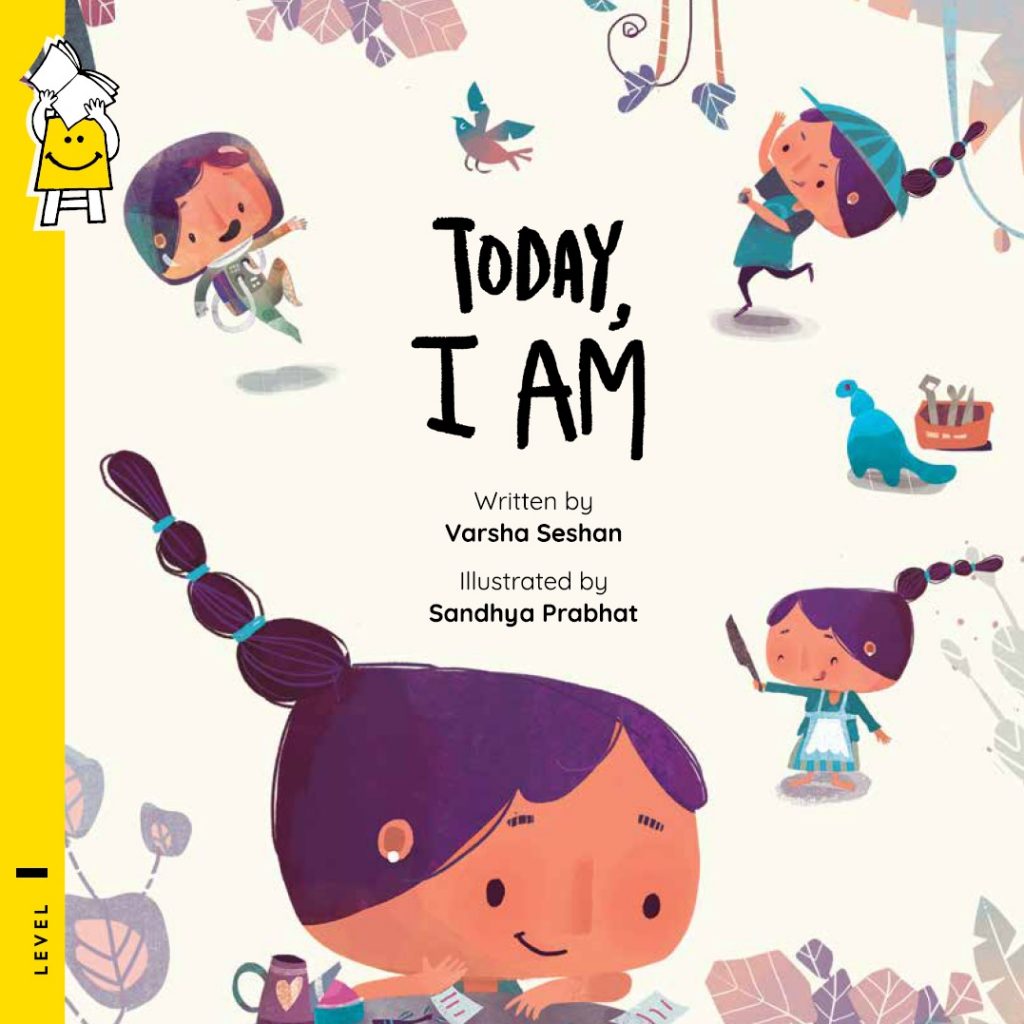 My first picture book, Today, I Am is now available in print! First prints are always thrilling, and Sandhya Prabhat's adorable illustrations make me love how this one looks. The book is out of stock at the moment (thank you, buyers), but it should be available again soon!
Dragonflies, Jigsaws, and Seashells – Shortlisted for Another Award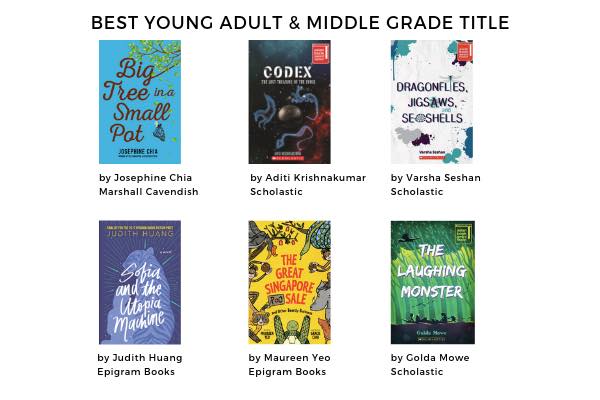 This collection of short stories, which is not yet available in India, was shortlisted for the Scholastic Asian Book Award 2016 and published by Scholastic Asia in 2018. It has been shortlisted again! This time by the Singapore Book Publishers Association for the Best Young Adult and Middle Grade Title. The results will be declared in Singapore tomorrow!
The Story-Catcher – Must-Read for Daughter's Day
The Story-Catcher was my very first collection of short stories, and I'm delighted that it keeps cropping up. This time, I found it on a list of ten books to read for Daughter's Day. Yes, Daughter's Day is over, but is it ever too late to read a book?