It's always fun to do workshops when I don't have to organise them! Last week, I conducted a fun workshop at The King's School in Goa. We worked with critical thinking – something that is close to my heart also because I taught Theory of Knowledge and enjoyed it so much.
Lots of people ask me what a critical thinking workshop involves. For me, it involves understanding our prejudices and assumptions. Of course we need to make assumptions all the time. But perhaps we could look at the ways in which we jump to conclusions, what fallacies creep in, and how everything we know and think is shaped by more factors than we can count.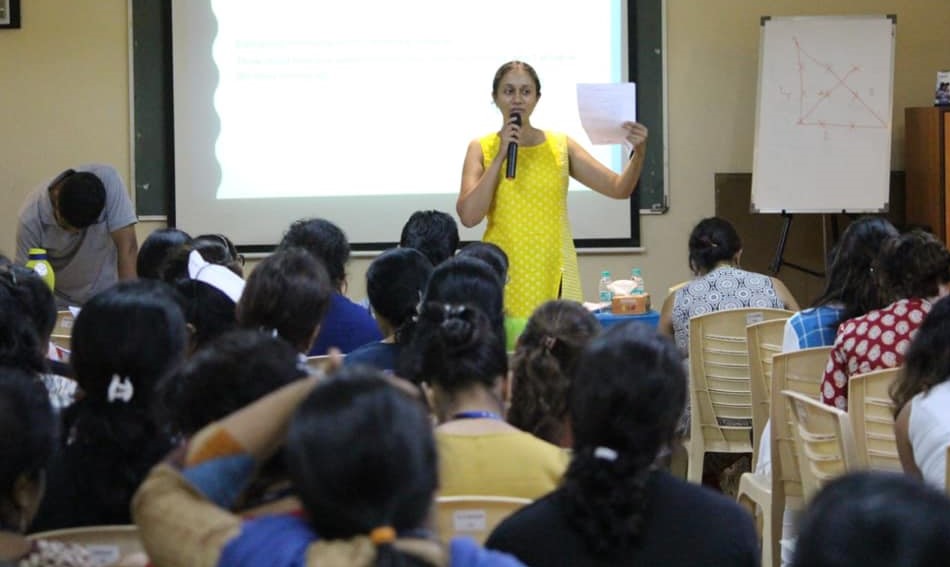 An interesting assumption that cropped up during this workshop, for instance, was that almost everyone in the room assumed the store owner in a tiny written exercise we discussed was male!
I'm travelling to Chandrapur and Akola next week to do some workshops, and I've been invited to do a creative writing session for a bunch of children next weekend. I'm also looking forward to sessions with a group of young writers at The Story Station, and of course, the next batch of my Writers' Club at St. Mary's!