On Fridays, Saturdays and Sundays, Jonker Street in Melaka becomes a night market. There are hundreds of vendors, plus shops set up cats out on the street to sell stuff. It is so lively!
And unlike in Kuala Lumpur's Alor Street, we didn't find white people asking for money to fund their travels around the world.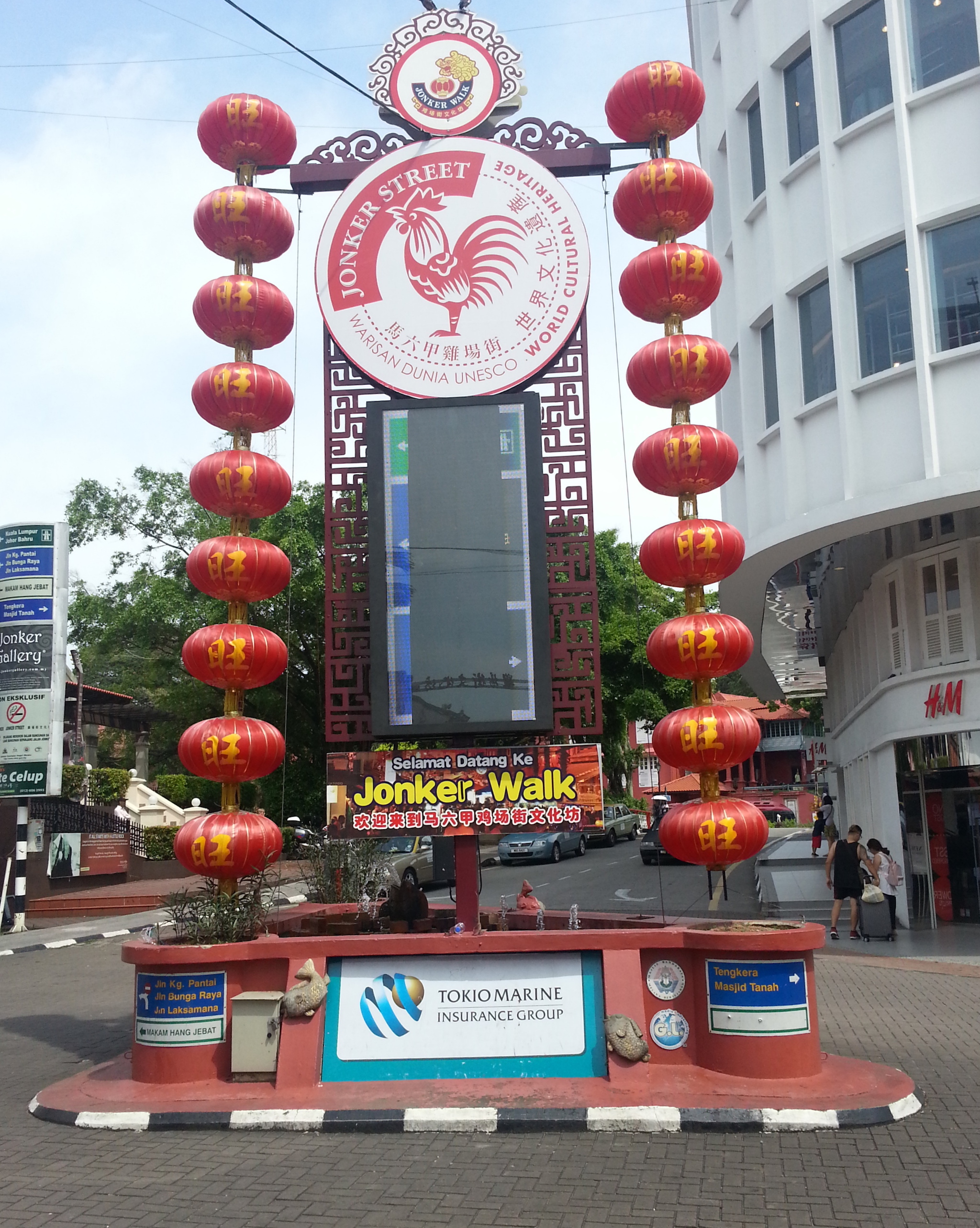 Though we were tired, we walked up and down eating random things and just taking in the sights. I love watching people! It was lovely.
And then, it was time to head back – back to Kuala Lumpur and then, back home. In KL, we had a strange experience with a couple who seemed to be would-be con-people, but we didn't quite understand how they worked. We were walking towards Chinatown and the couple were headed in the opposite direction. The man had a phone in his hand and he had Google Maps open.
"Excuse me, can you tell us where we are?" he began. "I can't understand …" We had Maps open too and we showed them. Then, he said, "I am going to Chinatown and I wanted Pudu Sentral …"
"Chinatown is in the opposite direction," I said. "And Pudu Sentral …"
"Do you know where to get money changed?" he asked.
"We passed many places on our way here …"
"Far?" he asked.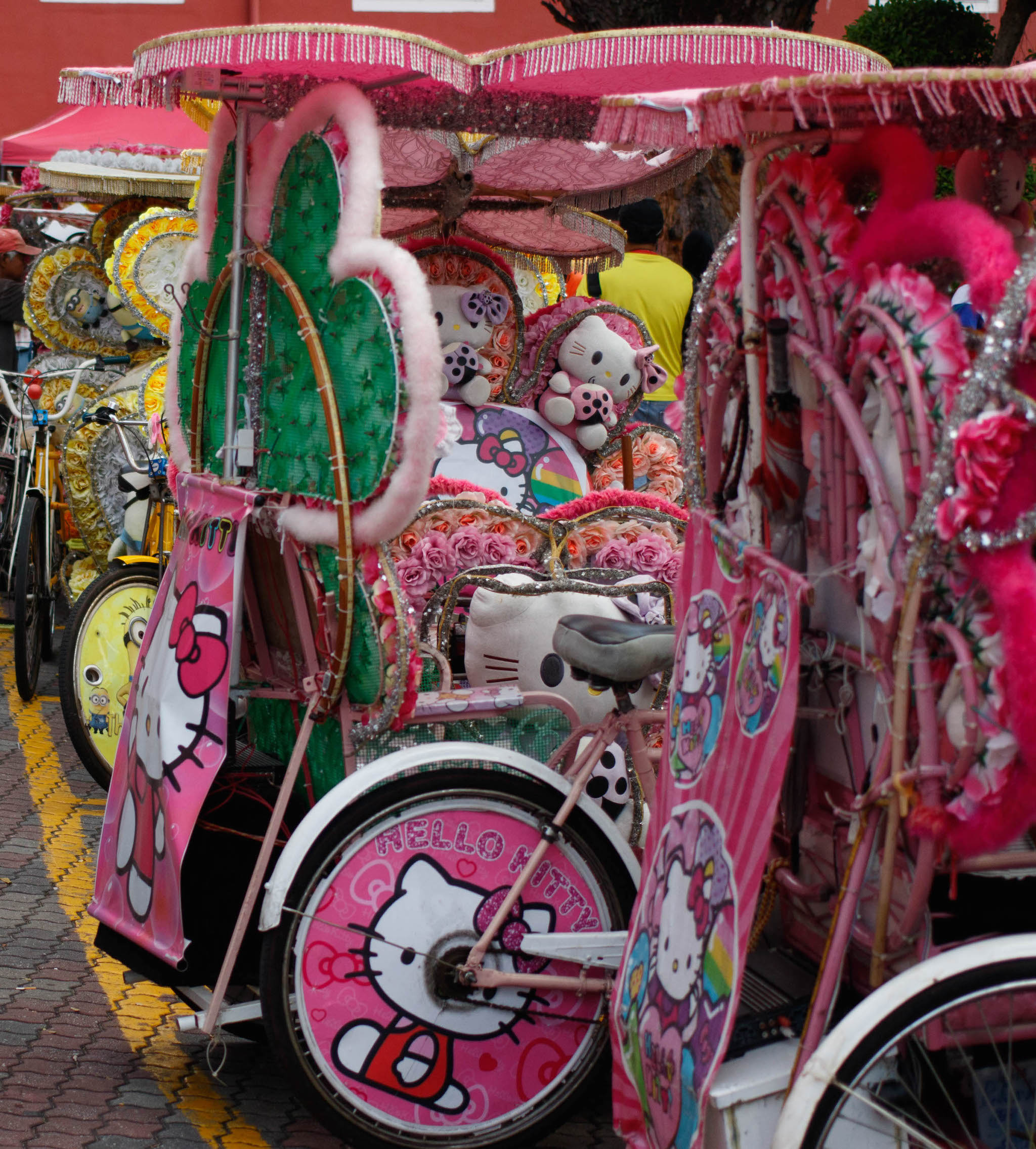 "Um … no …"
"How it looks?" he asked. "I have US dollar …" He pulled out a wad, showed it to us and put it back in. That's when I began to get a little suspicious. "What is it called?" he asked.
"Ringgit."
The woman realised I was suspicious and said, "We come today … Should have taken a tour …"
I've heard lots of stories about how con-people work in groups. Someone steals stuff while you're engaged in conversation … I brought my backpack forward. "You'll find a money changer very easily," I said.
The man persisted. "What colour is Malaysian money? Can you show me?"
Karan took out his wallet and showed him.
"Ah, and Indian money?" 
Karan showed him his hundred rupee note, but now he was alert too.
"Is that 5000 rupees?" the man asked.
"No, 100."
"And you have 2000 also?"
"No, I don't have," said Karan.
"I can see it," the man said and reached out.
"No! This is ringgit!" Karan drew his wallet away.
"Inside, I know …" The man reached to open Karan's wallet zip.
"No! You can find whatever you want ahead!"
"Oh, don't mind, please! I showed you my money … I'm just asking …"
We said our goodbyes and walked away, but we couldn't figure them out. How was it supposed to work? What did they want? Was it a money-changing scam?
But there we were – at the end of our adventures. We had a wonderful lunch with a friend, and then headed back. Two glorious weeks of travel. I'm happy!