You know how in the buffer zone, they keep telling you that anything can happen? You know how all guides have stories about sightings of big animals on the main road?
It never happens to me. I keep hoping, but no. Nothing on the main road.
Until Kaziranga.
All around us, like a wispy cushion on the tea estates, was  the early morning fog.
Shivering in the open jeep, we had our first sighting of the day – a rhino visible clearly from the main road.
Bakul didn't even stop to look at it. He clarified later, "From the main road, you can see anything! The real experience is seeing it in the forest." I didn't argue.
Further on, we saw a whole troop of monkeys, playing in wet agricultural land, right next to us.
[Aside: I just looked up the range of collective nouns used for monkeys. It's charming!]
We stopped this time and watched the macaques, running around, washing their faces, eating …
We moved on, and a pair of Oriental Pied Hornbills flew over our heads! In the farms by the road, cows were grazing. And a few metres further, a wild buffalo with its huge horns sat and looked on. I wondered what happened at the end of the day. Did the cattle tell one another, "Okay, then, your home is that way; ours is this way! See you around!" ?
Burrapahar was lovely. Thick, forested land, deer at each curve of the road …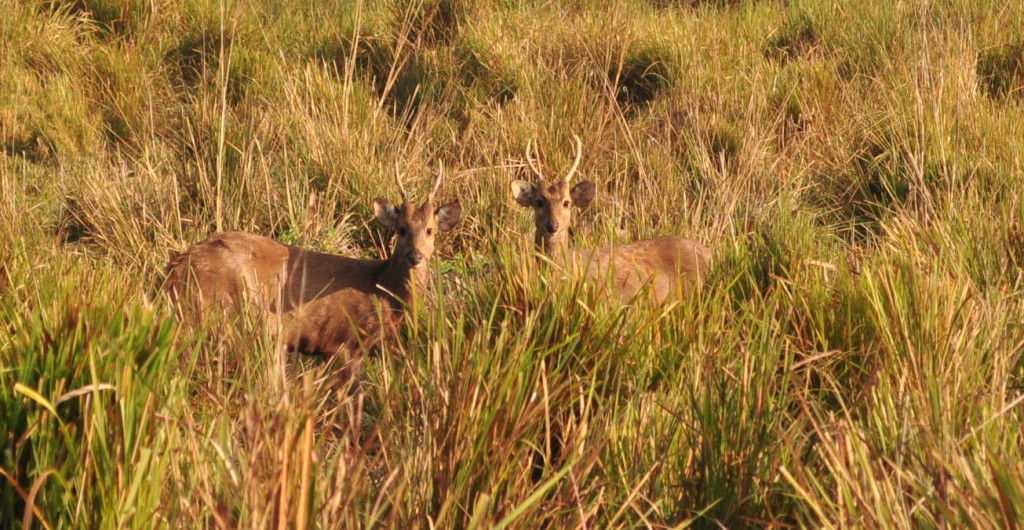 Open-billed storks, black ibises, wild boars, swamp deer, sambhars … Incredible. Sometimes, a forest is beautiful beyond description. It caresses you and makes you experience something that defies words.
Perhaps that's why I move straight to the journey back.
The boundary between man and civilisation is startlingly porous. On the main road, in addition to macaques and a pheasant, we saw many, many gibbons, jumping, eating, showing off. The males: sleek and shining black, and the females: brown, but with the same comical eyebrows.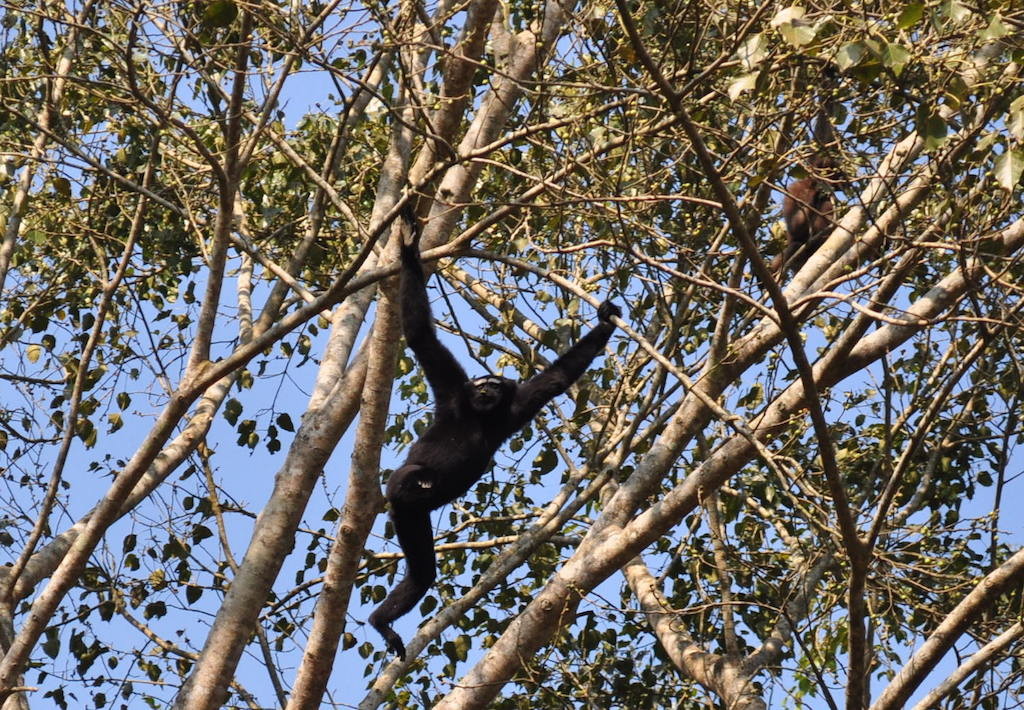 A pair of rhinos stood at the edge of the forest, munching. The little one, curious, kept looking at us, wondering what strange beasts we were. Suddenly, it realised that the older one had moved away. It moved on, looked at us again, turned again, and, slowly, disappeared.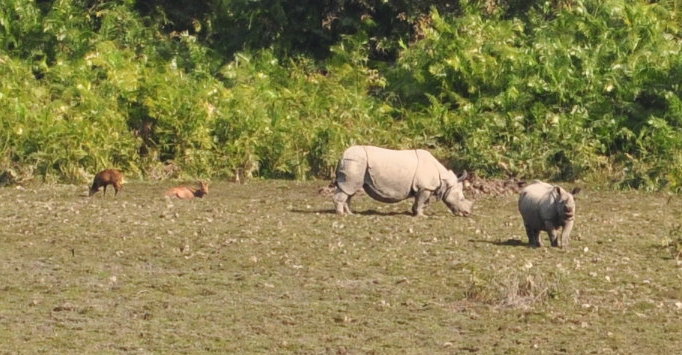 Our last safari. Goodbye, Kaziranga. I hope to see you again soon.