Pelicans! The safari in Mihimukh showed me not just the Lesser Adjutant Stork and the Woolly Necked Stork, but also the Open-Billed Stork, Bar-Headed Geese — and pelicans!
When Bakul first pointed them out, I didn't quite believe him. Then I saw those incredible pouchy beaks. I stared, filling my eyes with them. I found myself thinking, "Oh, so pelicans do belong in the world outside cartoons …"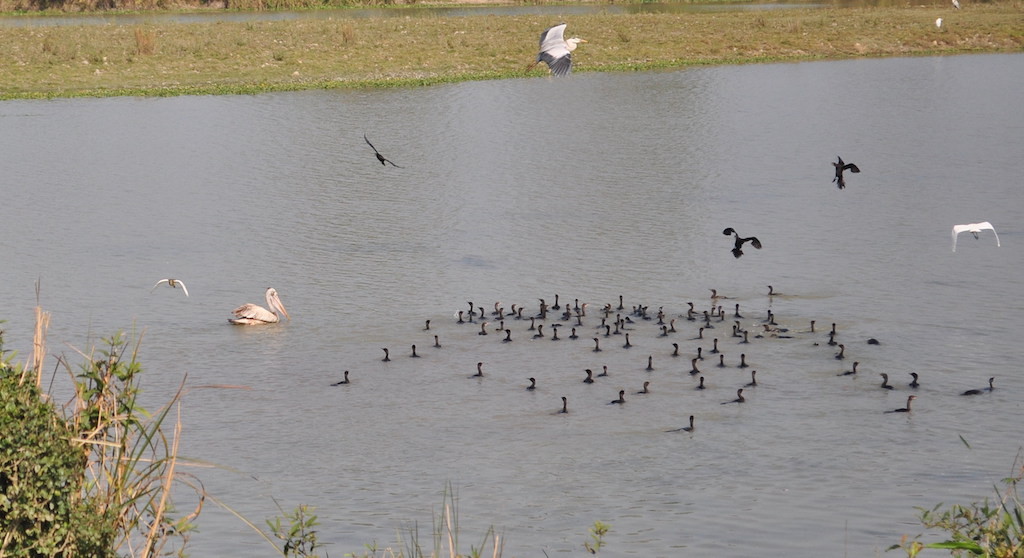 At the end of each day in the forest, I close my eyes and let all the images of the forest dance in my head. On our first day, I could see the beautiful forest all around me. I could see the elephant grass with birds flying above it. I could see the sudden pools around the corner, pools that kept taking me by surprise. I could see a magnificent wild buffalo wallowing in the mud.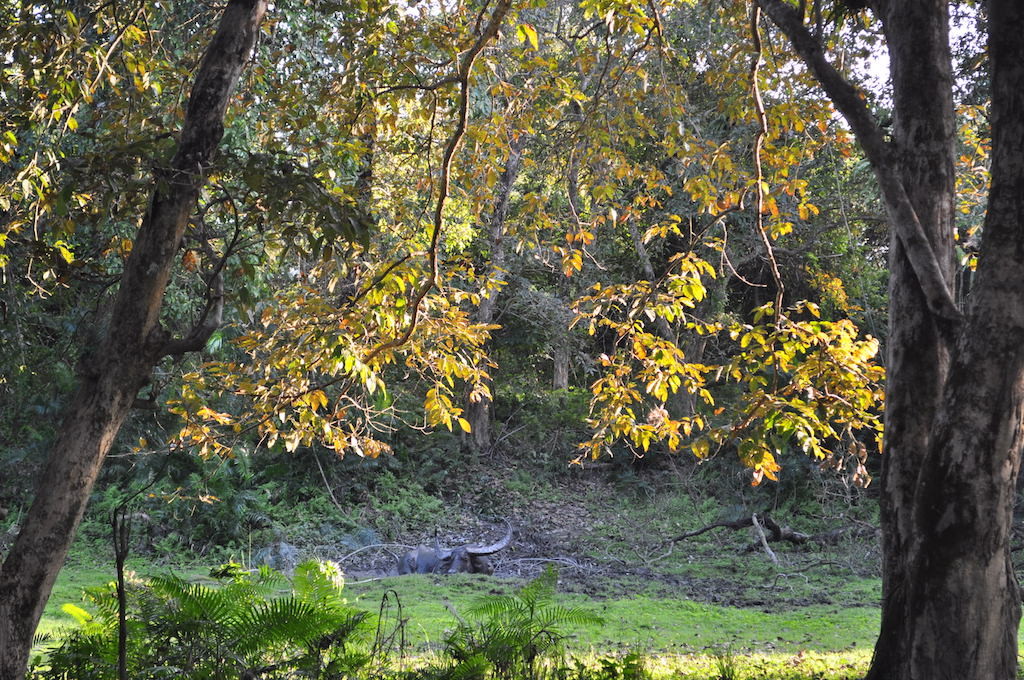 Central and western zones got mixed up in my head. I could see our first rhino. I could see all the elephants … And I could see this.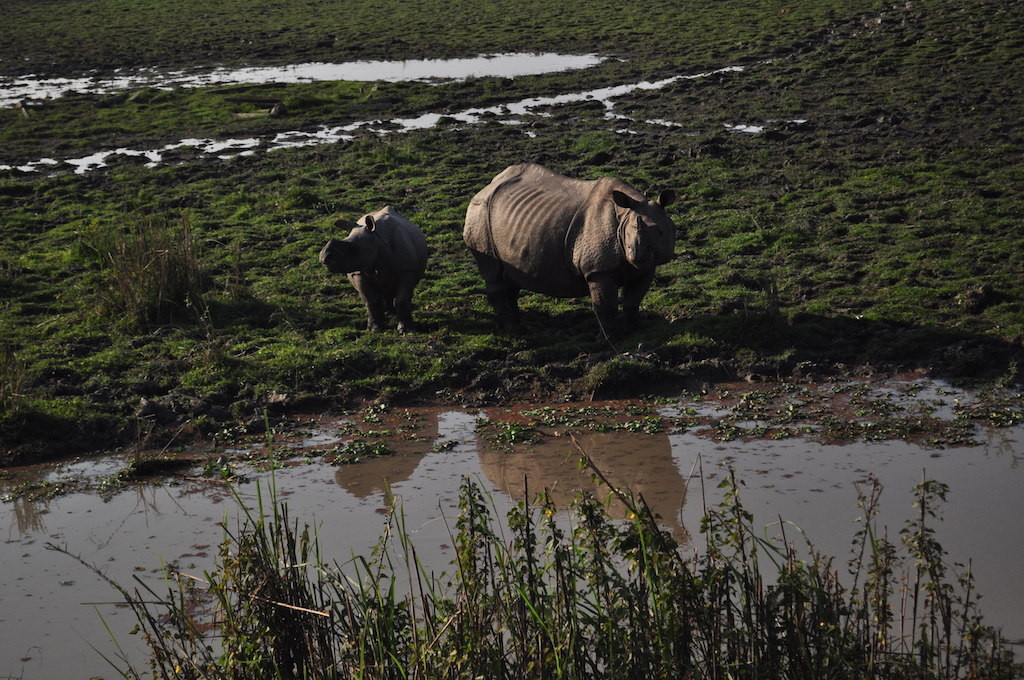 I sighed. My heart was full. And I dared, finally, to hope that I would see more rhinoceroses, more elephants, more swamp deer, more hog deer, more …