We didn't visit the Colosseum.
I get that confession out of the way right in the beginning. We saw the Colosseum from the outside, all lit up and magnificent at night, but we did not go there at all to visit the inside as tourists. And today, when I look back I don't know why.
Rome was beautiful despite that. We bought a day pass for the city bus, valid until midnight, and just wandered all over the city seeing what there was to see. We walked everywhere we could, and when we grew tired, just hopped on to a bus and went wherever it took us, sight-seeing all the way. Looking at the buildings, just feasting our eyes on the city around us, filled our hearts and souls.
The Sistine Chapel, we were told, was closed on the day we reached, but it would be open the next day. The guard at the gate warned us, "But closes at 3 o'clock and half!"
"Three-thirty."
"Yes, yes, I don't speak English so good." Accompanied by the lovely Italian smile and shrug.
And that was what was so lovely about all of Italy. Everyone smiled, laughed and gestured elaborately to communicate with us.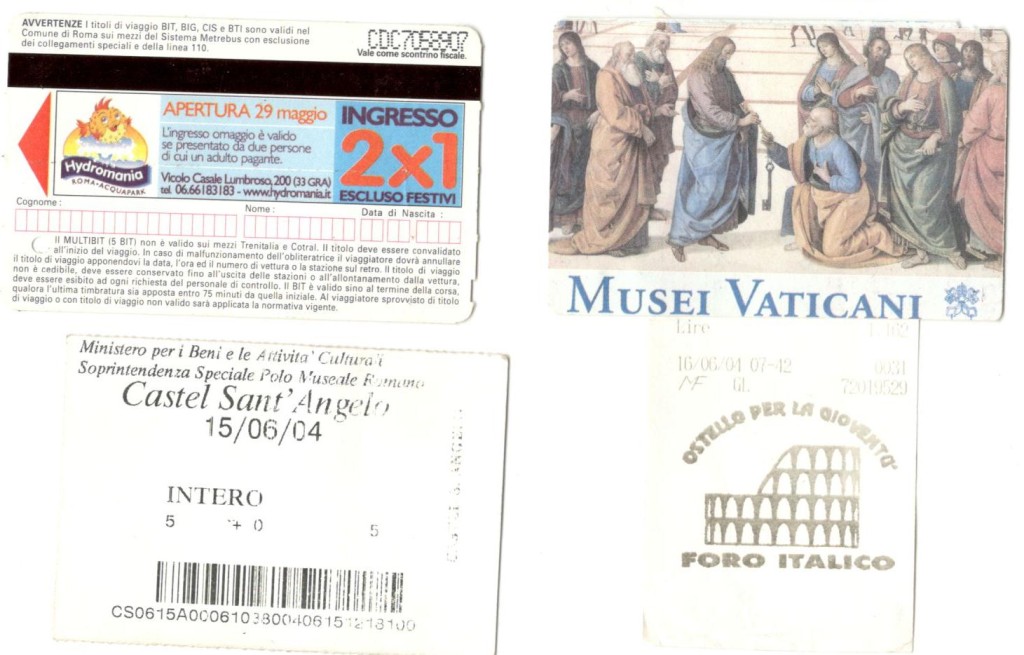 Rome warmed me to the core, with the Vatican museums, St. Peter's Basilica and, of course, the Sistine Chapel. The Sistine Chapel simply took my breath away. One painting blended with another, creating a story that almost moved. I can't even imagine what kind of artistic insight Michelangelo would have had to have conceived of and created something so awe-inspiring. Even now, when I close my eyes, I can see that ceiling. It's been nearly eleven years since I went there, but I can see it all. And without Google and Wikipedia.
We wandered all over the city by night. We stood on a bridge and watched the river, feeling the joy of spring all around us. We saw Rome by night, with the lights highlighting each detail of splendid Roman architecture and making everything even more magical.
On our second day at Rome, we visited the Fontana di Trevi, where I finally did what I had been planning to do for ages at fountains everywhere. I threw an Indian rupee in to join the collection of coins there.
It was only later that I learned the superstition that surrounds the fountain: anyone who throws a coin into the Fontana di Trevi will return to Rome some day.
I'm waiting. I can make the superstition come true, for me, at least.