Today, I finally finished writing my travelogue, which is over 50 pages long. I needed to get that done quickly before I forgot all the details! And now, I can leisurely write my blog, bit by bit, with one exciting detail after another.
We were a group of ten dancers, and we were put up at Alam Puri, a resort that lives up to its name. 'Alam' means 'nature' or 'natural', and 'puri' is a castle. Alam Puri was really like a castle in the midst of nature!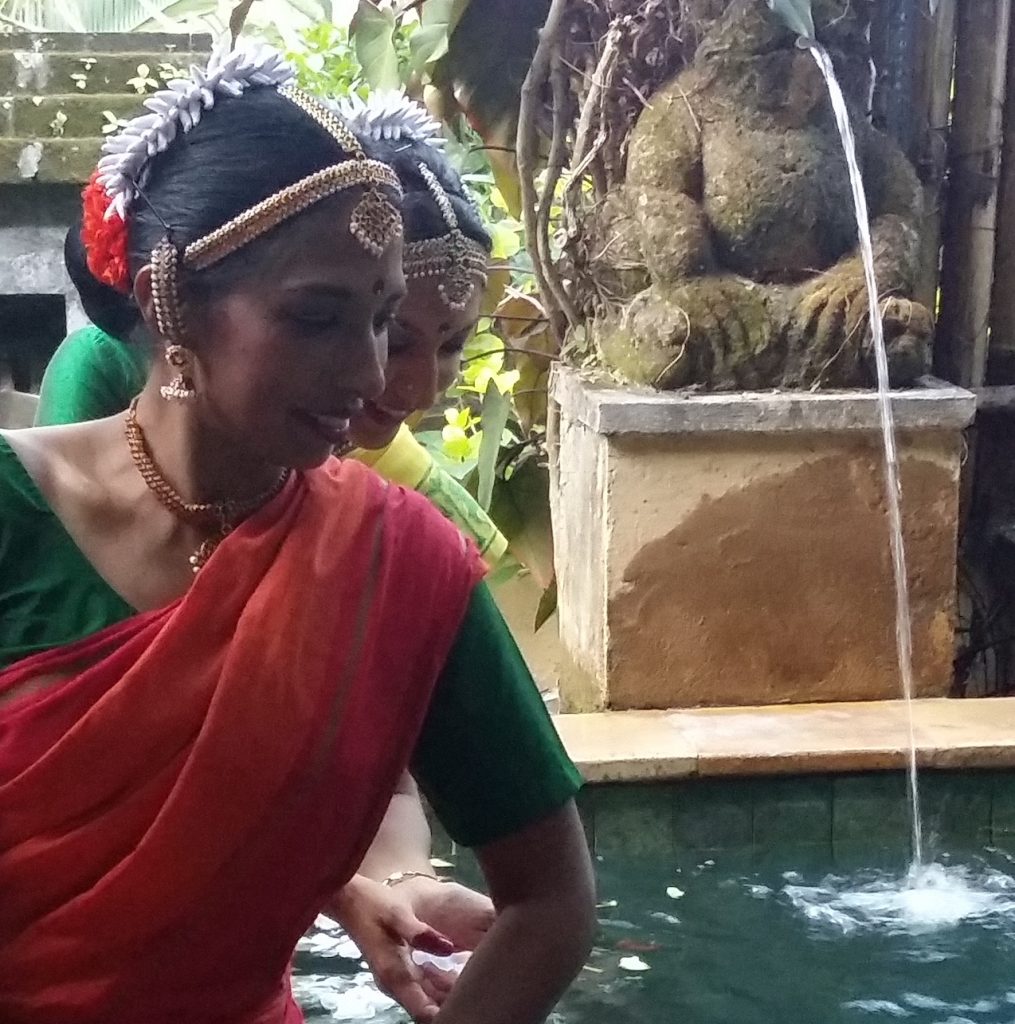 Yet, I would say that that's true of almost everything we saw in Bali – royalty and nature. The smallest little door in the middle of nowhere is ornately carved. And all around it is greenery that takes your breath away.
I'll begin my series of travel articles with an offering, and the story behind it. Do you see the cigarette in the picture? We heard two stories about why the cigarette is there.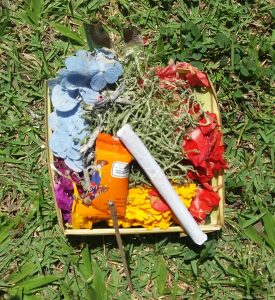 Story 1 – When you make an offering at the family temple, you try to reach out to all the elements. The spirits of your ancestors reside in the temple, so ether is ever-present. The cigarette is material; it is earth. You can light it, signifying fire. And the smoke that emerges becomes one with air. Four-in-one!
Story 2 is more entertaining. When offerings are made outside the house and not in the family temple, they are intended to appease the evil spirits that may be lurking about.
"Whatever you enjoy, you offer to the spirits outside your house," we were told. "You share everything you have, and that's to tell them that there's no need to come into the house. We give them a little of everything we have, so that they are not tempted to come in! So if we smoke, we give them cigarettes. Also candy, biscuits, sometimes rice …"
More stories soon!