Four years ago, I had not heard of the Asian Festival of Children's Content. I did not know that Singapore's National Library had 16 floors of books. And then, I was shortlisted for the Scholastic Asian Book Award 2016, which was momentous enough for me to buy a festival pass and attend my first AFCC. I didn't win the award, but that was the beginning of a new journey – one that has led to my first Scholastic publication, Dragonflies, Jigsaws, and Seashells (originally Dragonflies, Jigsaws and a Rainbow).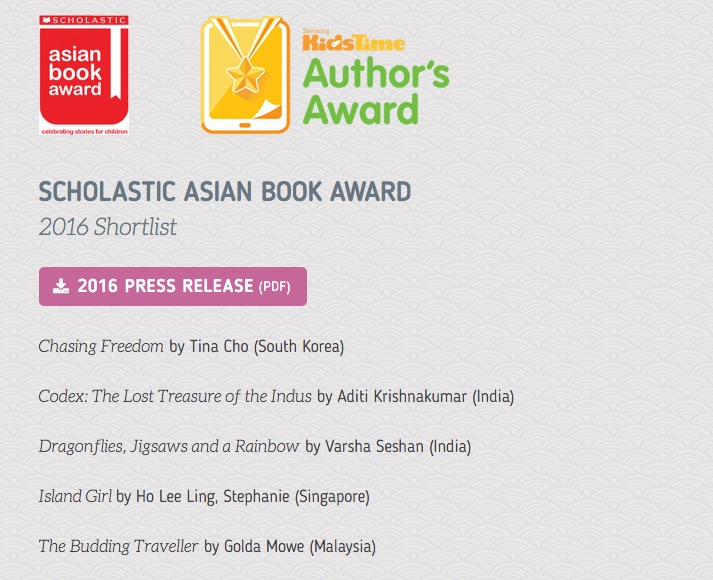 Then, in 2017, I answered a call for papers and was invited to speak at the AFCC. I spoke at a panel on writing about us, as Asians, something that I have started coming across much more frequently. At the AFCC 2017, I experienced the energy of the festival once more, as I went from session to session, making the most of an event that brought writers, illustrators, editors and publishers together.
In 2017, I also signed a contract with Scholastic Asia for my shortlisted manuscript, which was due for release at the festival in 2018. So, I was all set to attend the AFCC once more!
Except that the book was not ready in time for a formal launch at the festival. Oh well, I thought, I'll skip the AFCC this year.
And then, I was shortlisted for the Scholastic Asian Book Award 2018 too!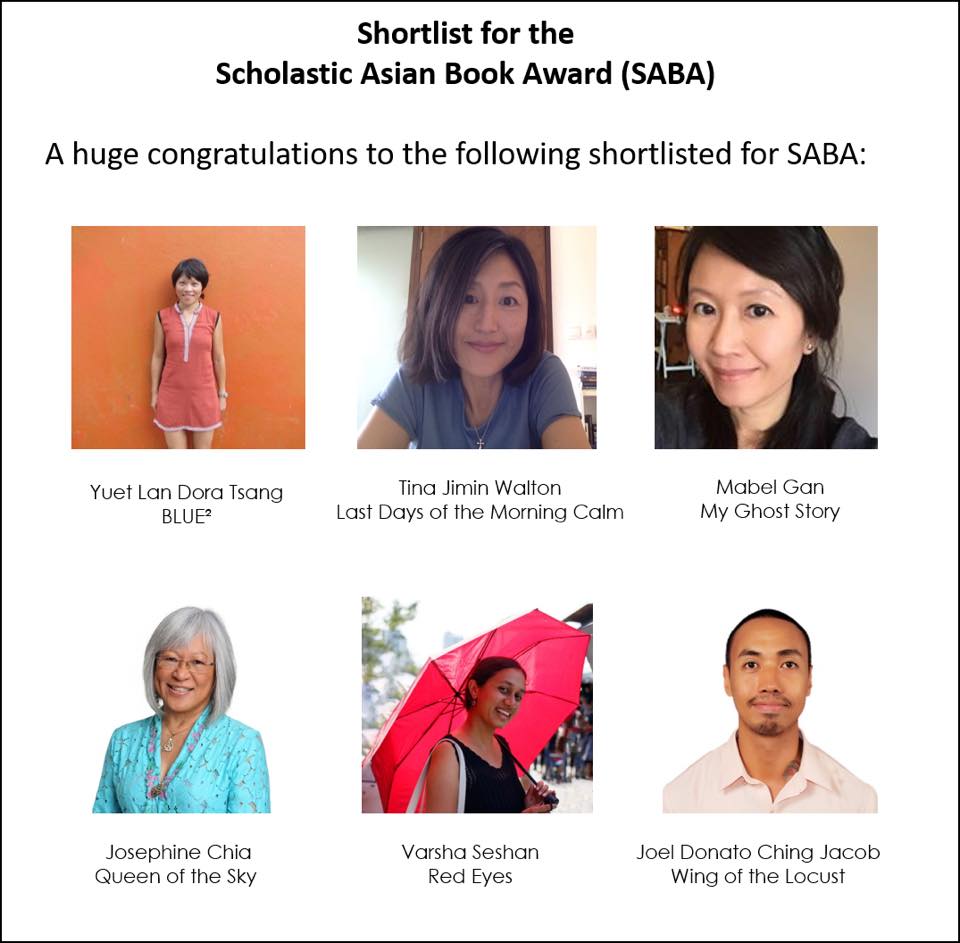 Joel Donato Ching Jacob won the award this time, and no runners-up were announced. The award ceremony was a much grander affair than in 2016, celebrating 50 years of the Singapore Book Council, while also honouring the winners of the Scholastic Asian Book Award and the Hedwig Anuar Book Award. More about that in another post.
When I was offered a festival pass as a shortlisted contestant, I jumped at the opportunity to attend the festival. I spent three days with wonderfully creative people – and I had a bonus in store for me in the form of my book Dragonflies, Jigsaws, and Seashells hot off the press!
There's so much more to write about – the sessions I attended, the people I met, the holiday that followed … I'm still on a high!