The eastern zone of Kaziranga is much more forested, not primarily grassland. It was joyous being in there, looking at the crazy trees and ferns. Some trees look like they've set up hanging gardens of their own, with leaves of different kinds growing out of their trunks. I couldn't stop marvelling at them.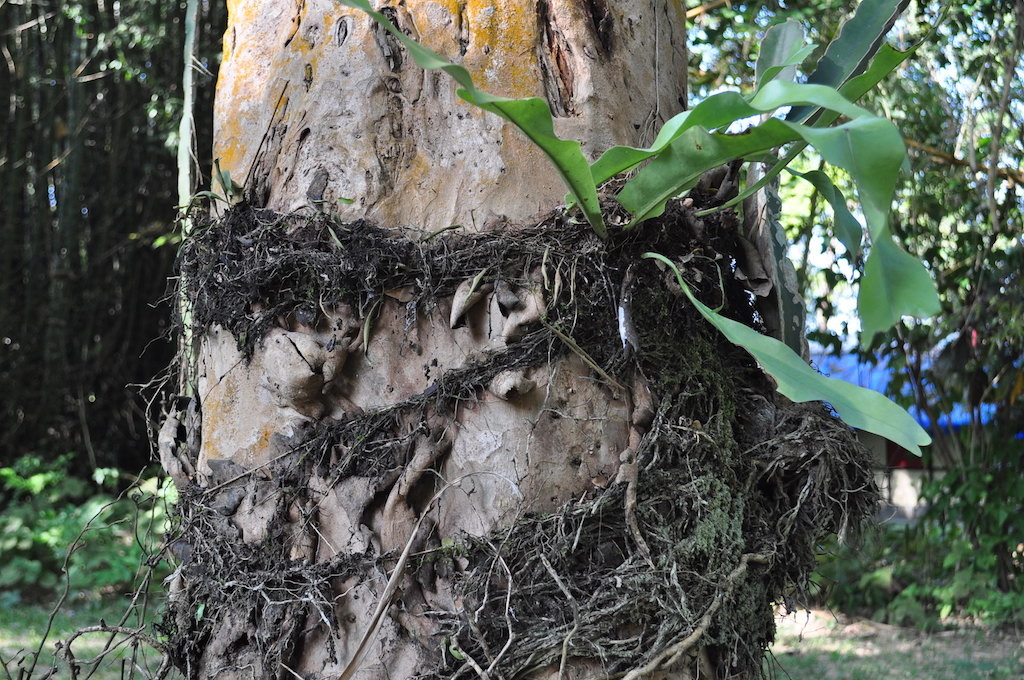 Bright green leaves glistened, almost as if they had been polished. My father chuckled. "It looks like Pati gave them a good clean to make them shine!" My Pati loved to make things shine. Her brass never had a dull moment.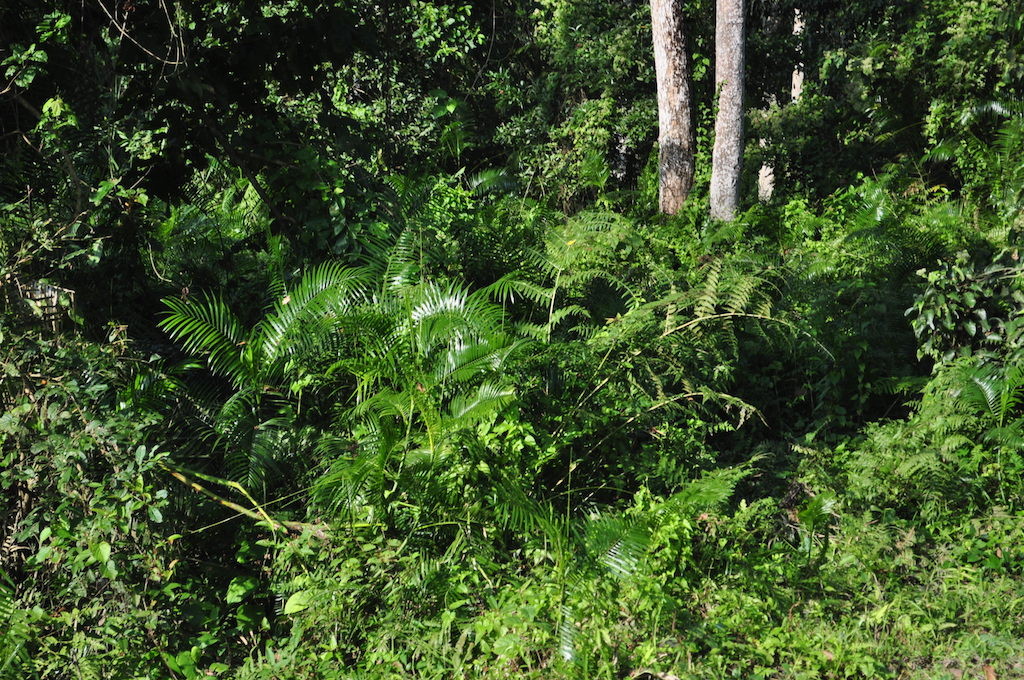 In Kaziranga, many tourists are accompanied by a gunman for security reasons. In Agartoli, we had with us Pranab, a gunman who'd been with the Forest Department for five years. Everything was good; we were roaming around cheerfully … Until an elephant crossed our path.
Pranab tapped on Bakul's shoulder. We stopped, maintaining a respectful distance.
We waited.
The elephant looked at us.
We looked back.
Slowly, my eyes slipped from the elephant to Pranab. My eyes widened. Pranab was tense, gripping his rifle.
I remembered the piece I had read in the news about a baby elephant trampling a hunter to death.
I licked my lips.
Bakul had told us just that morning of an elephant that had charged at and killed a tourist.
We moved forward slowly, but the elephant was still there — eating and keeping an eye on us.
Pranab banged on the jeep door, trying to scare it. It eyed us.
Pranab trained his rifle.
My breath caught as we moved, inch by inch.
The elephant took two steps back …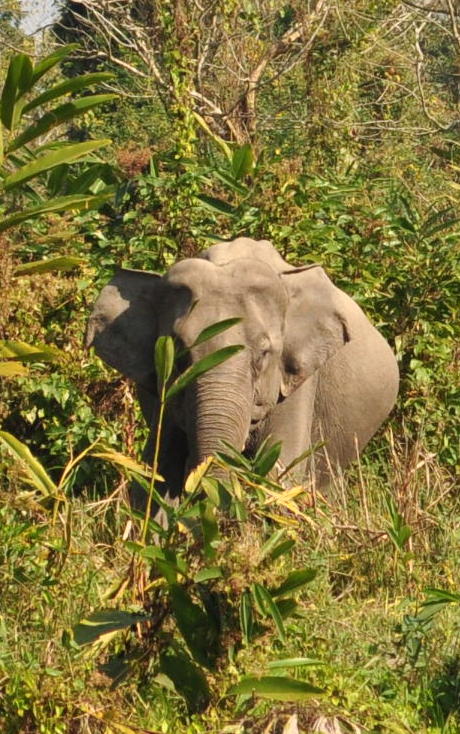 And we passed.
My hair was standing on end. All of us had the same questions.
"What if it had charged at us?" my father asked.
"I would have had to shoot," responded Pranab.
"Shoot it?"
"No, no, in the air, to scare it.
I breathed a sigh of relief. Ah, elephant. What a beautiful, noble beast you are. I'm sorry we scared you away. Be safe. Be safe.