Last year, I attended the Asian Festival of Children's Content for the first time because I was shortlisted for the Scholastic Asian Book Award. This year, I'll be attending it again–as a speaker!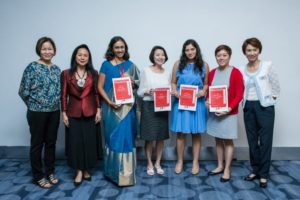 I'm speaking as part of a panel discussion titled "Writing about Us". Here's a little about where the whole thing came from.
At workshops I conduct, I find that participants rarely write about Indian children, especially when they write fantasy. I meet Harry, Lucy (sometimes even pronounced Lucky because the name isn't real to the children) and Mary, and a few made-up names too, but almost no Indian ones. When the children write Indian tales, I find, repeatedly, a traditional storytelling pattern with a clear moral.
I originally believed that this came from what the children read. They talk about Percy Jackson, Harry Potter and Cassandra Clare, and when I ask what Indian literature they read, the answers I hear include Tenali Raman, Akbar and Birbal, and the Panchatantra.
Yet, this is only part of the answer to why they don't write about Indian children. The problem is more deep-rooted and often comes down to stereotypes perpetuated by television as well as other kinds of problems we face when we write Indian stories in English.
Looking forward to a another lovely workshop in Singapore!
To attend the conference or find out more about it, click here.