What is abhinaya? Does it really just mean 'expression'?
Etymologically, abhinaya comes from two words 'abhi' (towards) and 'niya' (leading). So, Abhinaya leads you, the audience towards something. And what is that something? Rasa – aesthetic pleasure. Considering that these ideas come from the Natya Shastra, the abhinaya aspect of dance is linked to theatre and drama. It involves the aspect of dance that deals with storytelling, expression and emotion.
Come, experience the richness and depth of abhinaya with us at "Abhinaya: A Workshop on Indian Classical Dance" at The Cultural Centre later this month.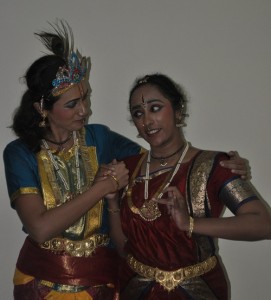 Dates: 26th and 27th July, 2014
Time: 5 pm – 7 pm
Fee: Rs. 1,500
For more details, do contact me or call: 09764441478