The strangest thing about visiting Europe in the winter is how late the sun rises. In France, it was bewildering. Pre-dawn hours, to me, should be unearthly. But 8 a.m. in December is still pre-dawn!
The lovely thing about the late sunrise in Luxembourg, however, was that I had a table at the window and could watch the daylight slowly purpling the sky and spreading over the city. I sat and wrote, watching the lights of the city go off, and the sunlight make it all come alive. From the warmth of a heated room, it felt like a beautiful, toasty day.
It took Google to tell us that the temperature was -3ºC.
Jack Frost had spread his fingers over everything. It was nearly 10 when we finally stepped out – late by my standards, particularly considering the sun sets at 4 – but the streets were empty. Many shops and cafes hadn't even opened yet!
At the tourist office, we learned that the ducal palace was open to tourists for only two months in the year, when the duke was on vacation. We could see the palace from the outside, but we weren't permitted to enter. The Bock casemates, too, were closed in winter, for the frost made the floors slippery and dangerous.
"What is the City Shopping Bus?" we asked. "Is it …?"
"The shitty sopping …" She broke off, embarrassed. And then we couldn't stop laughing. She said carefully, "The Ci-ty Shop-ping Bus takes you from one shop to another, but when everything is so close …"
They were all lovely, helpful, full of ideas of what we could do in one day. Soon, armed with tourist maps, we set out on a walk – a long walk – to explore Luxembourg city on foot.
And over and over again, the beauty of the city – the trees and the architecture – took our breath away. The older city is lower down, and we walked through the ville basse, stepping into a 10th century church here (Eglise St Michel) and taking photographs of a picturesque bridge there.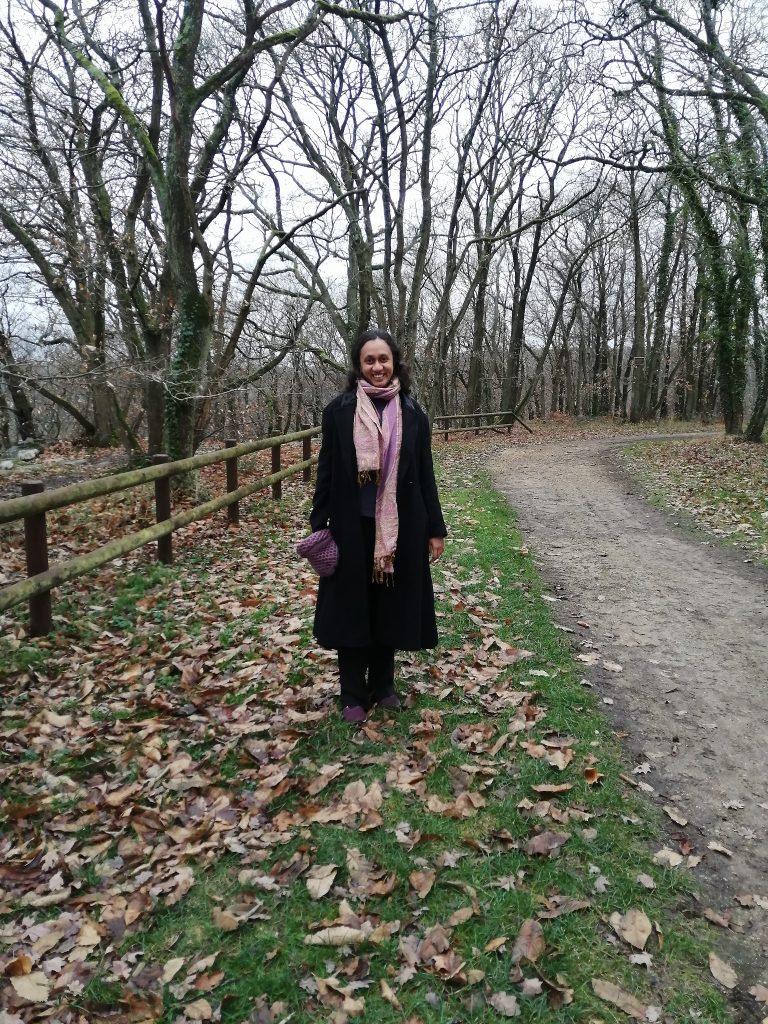 We discovered a lovely wooded area, which reminded us of the woods in which we walked in Bouray, close to Paris. Walking through the forest, meeting no one on our walk … That's something I miss here! How lovely it is to wander amongst towering trees, with autumn leaves still at our feet! Not in these woods, but once, on our way home in France, we even caught sight of deer and rabbits!
As we strolled around, wondering whether we would like to visit the museum of modern art, we also came upon a lift all the way up to the newer parts of the city – and once more, I was struck by the fact that it was free! The lift takes you up to the ville haute, to a place that overlooks the old city and gives you a splendid view of Luxembourg.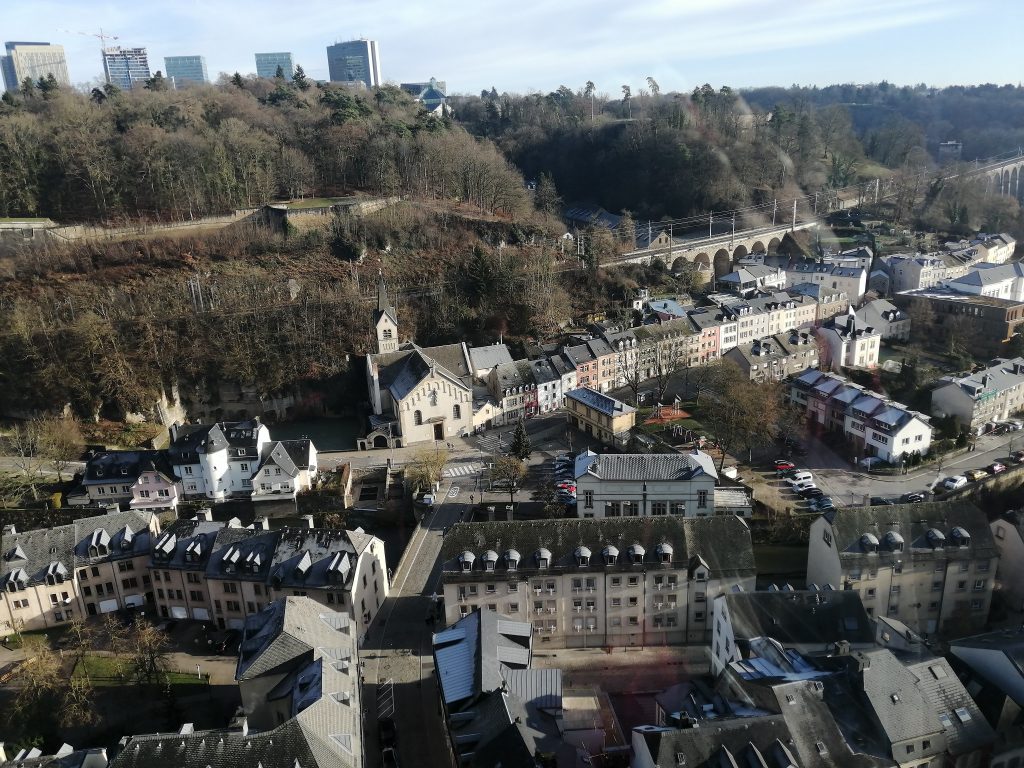 We took a couple of buses – rejoicing in the fact that they were free – and we bought no souvenirs for ourselves. Instead, we bought jams we wanted to try out, and cheese for sandwiches the next day … We ate at an old restaurant and slowly made our way back to our hotel, content.
Next morning, at 4:15, we left for the airport. We were set to go back. But there's always a story to end your travels, isn't there?
At the security check, we were stopped. "Could we open this please?"
That's always, somehow, a stressful moment. What did they find? Wires? Cables? A camera? Electronics?
None of those.
After much rummaging, two slices of nougat were pulled out.
"What? We aren't allowed to take nougat into the flight?" we asked.
Apologetically, after much discussion, they said "no".
"What about if we eat it?"
"You could eat it here, but you can't take it in."
And so, at 5:15 in the morning, we sat on a bench at the security counter solemnly eating as much nougat as we could because throwing perfectly good food away seemed wasteful.
But even then, how much nougat could we eat? When we were almost sick with the sweetness of it, we threw the rest away.
A word of caution to you – don't carry nougat in cabin luggage!
And that was that.
Goodbye, Luxembourg. What a beautiful place to just be.
Like every place in the world, it's impossible to see 'everything', but what we saw made us happy. Maybe we'll return someday; maybe we won't. I do know, though, that with friends that are practically family in France, we will go to Europe again – maybe seven years later, maybe sooner than that.
Until then, I'm going to sign off my Europe diaries with a picture that made me chuckle.