My reading workshops are always learning experiences. If not for those who attend mine, for me!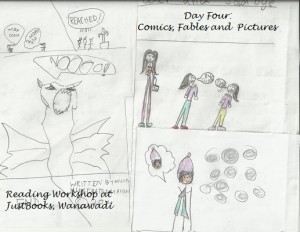 Yesterday was a day of comics and stories.
One child made a comic depicting a race to win a golden sword.
One write a fable and illustrated it.
One wrote an essay with a picture.
They showed me, again, how inspiration can come from anything!